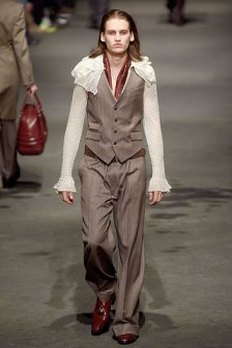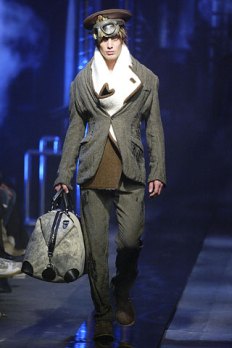 Alexander McQueen's Puffy Shirt and John Galliano "Adventure Driven Man"
Just for kicks, let's check out what is happening in menswear for Fall 2006. Hmmmm, let's see….. yup, as I suspected, nothing new. Just the same old stuff with added twists to "shock" us on the runway, but not really. Here are a few goodies to muse on or chuckle at, whatever entertains you. I was trying to find hotties just for some eye candy, but of course runway models are.. how do I put it….. skinny and gay looking. Let's get to my point, Fall 2006 will not be a year known to have revolutionized fashion in any way. We got a preview of Valentino's fall collection and this is what we got. Uh, didn't Cindy Crawford wear this red gown in 1984?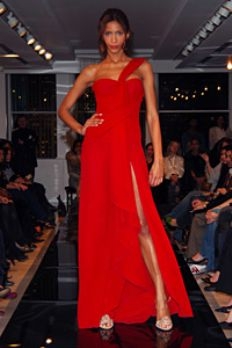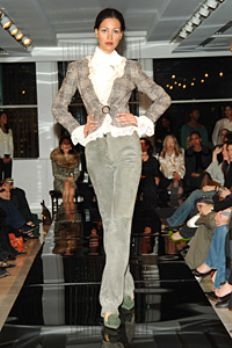 Part 2 of a weeklong series on the State of Fashion as we lead into Fashion Week in New York. Hosted by Almost Girl and Fashiontribes.