Archive for March, 2006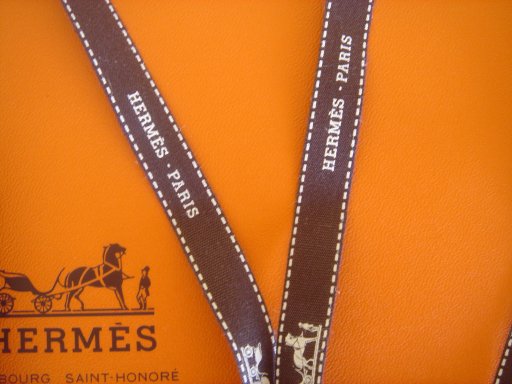 The ultimate status bag, the Hermès Birkin, is at the top of every girl's wish list. But to truly appreciate the Birkin in all its beauty and to be worthy of its fabulousness is to be knowledgeable on everything about it.
You know what? That's it. We've had it with the Spy and all its ridiculous incarnations. We forgave the trashy denim spy but this we will not tolerate. It looks like it was made from a smelly polyester thrift store shirt. The printed satin doesn't even go with the color of the leather but you … Continue reading The End of the Spy
Chanel at Bluefly? We were shocked too but what great news for our bargain hunting girls! This little beauty is a classic that will never go out of style. In signature white tweed with metallic threading, it is the perfect bag for Easter weekend, what a way to celebrate the end of lent! Everything from … Continue reading Chanel bargains
This bag is so clever for those days when you are out all day and have a lot of stuff with you but don't want to look like you're running around town with your luggage. You can leave the main canvas tote in the car and use the detachable little sequin bag for meeting a … Continue reading The Smart Traveler
Fashion insiders know the easiest way to update your wardrobe is with a few key pieces of accessories. Combining two important looks of the season, the small bag and black/white chic, the Ursula pochette is a fresh interpretation of an old classic. We are mad for this super hip bag from Marc Jacobs and will … Continue reading Marc Jacobs Ursula
Some people collect paintings from great masters such as Monet and Degas, others prefer sculptures from Rodin, for the Bag Snob, it is handbags.
This week's Carnivale of Couture is hosted by Styletribe. The topic of the week is to share the most significant fashion purchase, not the most expensive or exciting, but the one that was somehow pivotal or meaningful to us personally. For the Bag Snob, every fashion purchase is pivotal and meaningful. Whether it be an … Continue reading Belle de Jour
Be still my heart! The Bag Snob is in love! We've been raving about the brilliant Tomas Maier for months now and he has proven once again to be one of few great designers left in the dying fashion industry. The latest in the Bottega empire, the Litchi Fume, is the cream of the crocodile … Continue reading Bottega Veneta Litchi Fume
Is it possible to look chic AND tote around a tot? It is if you are the Bag Snob. We've been using our treasured Hermes birkins as diaper bags but after my last trip to New York where my son dumped an entire bottle of Purell sanitizer into my beloved Rouge H birkin and smashed … Continue reading Haute Baby