I am completely exhausted from Fashion Week, shopping (my legs, feet and credit cards no longer work), eating (Blue Ribbon Sushi, yum!!) and partying (let's just say vodka was had and it is not leaving my body) in NYC but I wanted to do a quick update on what we're seeing that's making us want to spend more money. More to come later in the week when the headliners show.
Diane von Furstenberg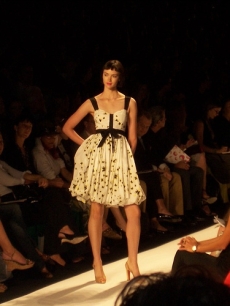 No need for any review here, size 6 please and here is my credit card. Diane is a staple in my life.

Jenni Kayne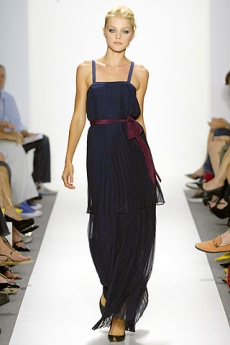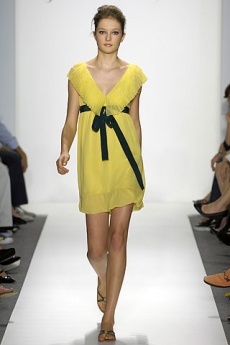 We love the sophisticated casual look from this newcomer.
Naeem Khan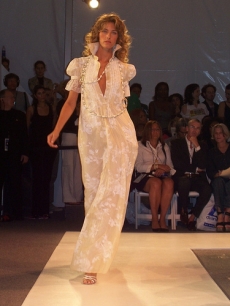 Cute at first glance, not sure if I would wear this outside the house though. Maybe a good beach dress for the Cape.
Toni Maticevski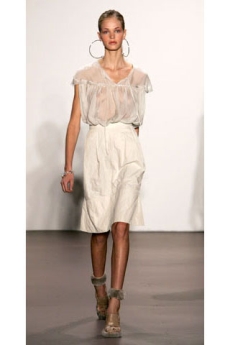 I like color and prints for Spring but this blouse is gorgeous. And I love the fur ankle cuffs – cute, cute, cute!!!
VPL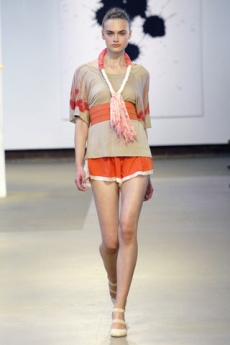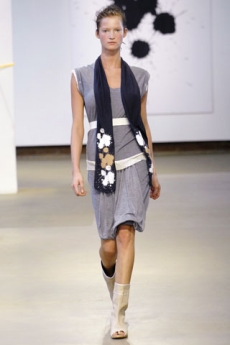 Absolutely love Victoria Bartlett's new line. I guess we've seen this kimono top before but if this look is here to stay, she knows exactly how to keep it fresh. And look at the peep toe boots for spring. An interesting and practical way to wear boots in warm weather that's for sure.