It's that time of the week again! Bag Snob's fave picks from our community of online publishers:
The October issue of Fashion Tribes is out! Check out all the latest tailored to your fashion personality and lifestyle.
Elke the Beauty Newsletter shows us how to wear fall's classic red lip.
Trashionista goes prep on us and goes wild for oxfords.
We all need a little boost at times and Girlawhirl shows us how to boost our booties with help from Underglam.
Rachel at StyleBites does high fashion on a low budget.
Fab Sugar shows a fab Zac Posen bag, we're just not so sure about the person attached to it.
Lauren at Second City Style helps raise Breast Cancer awareness this month with Design-her Gal.
Pink out with Christina from eBeautydaily and help raise funds to fight breast cancer. Hey, I'm all for any excuse to wear pink and fight breast cancer.
Learn how to sparkle for the holidays with our darling the Beauty Addict.
Designer fashion for the masses? Aesthetics+Economics discovers the latest in high/low fashion.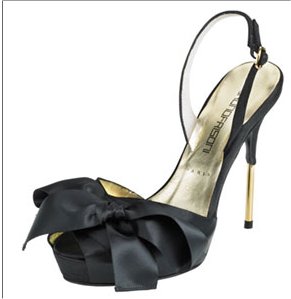 Vivre introduces us to Bruno Frisoni and his line of incredibly sexy shoes.