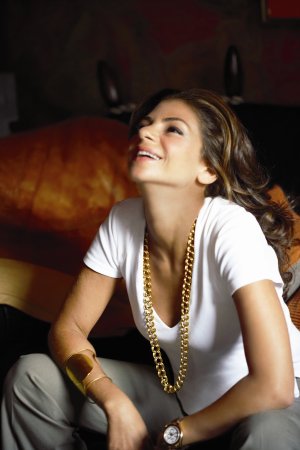 Eva Jeanbart-Lorenzotti knows a thing or two about luxury, she grew up in Switzerland and has traveled the world since she was very young (her favorite childhood memory was of emptying toiletries from first class cabins and from maid's carts in hotels). After graduating from Barnard in 1990, she worked as an investment banker but it wasn't until she recognized the need to introduce European luxury goods to American women that Vivre was founded. And now, 10 years later, she is one of Vogue's Top Ten Stylish Women in Fashion and was dubbed "mail order magnate" by Time magazine.
Eva feels that Vivre is not about shopping or fashion, "it's about the beauty in life and the discovery of things you'll love more tomorrow than you do today". She finds treasures from around the world to share with her clients and sells one of a kind limited edition items along known brands. "There is a story and an inspiration behind each product", says Eva.

We had a chance to chat with Eva and we asked her some questions to get a glimpse of her fabulous life and style.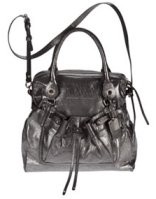 Must have bag of the moment: Alessandro Dell'Acqua Metallic Silver bag,
Favorite Bag: Nancy Gonzalez Brown Croc bag.
Can't live without travel essentials: Necklace with all of my charms from my family that I have collected over the years.
Morning routine: Breakfast with my kids, school, get on my blackberry, expressos… X3
Best gift ever received: Photo collage of my family that my husband had commissioned for me by an artist.
Earliest style icons: Coco Chanel, Frida Kahlo, Peggy Guggenheim, Elsa Schiaparelli.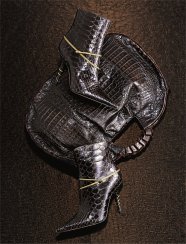 What's on your bedside table?: Family pictures, water carafe with my favorite cup, pile of books I want to read but never get to, two jewelry boxes which I cherish from my grandmother and can't live without.
What inspired you to create Vivre?: The world is full of "too much" of everything. I'm drawn to the true meaning of luxury, people, craftsmanship, creativity, individuality, and I believe beautiful objects both big and small can transcend time. Style is individuality, and that is what Vivre desires.