Kim and Lola
World renowned Author and Lifestyle expert Kimberly Schlegel Whitman is everything she appears to be and more. Beautiful, intelligent, sweet, humble, fun, and most importantly, the best kind of friend a girl could hope for! I should know, Kim is a close friend and confidante of mine (she gives excellent advice!). After graduating from SMU with honors, Kim embarked upon an entrepreneurial journey that led to a prosperous event planning and rental company and the publication of two wildly popular books. The Pleasure of Your Company and Dog Parties, with a third one, The Wedding Workbook, slated for release in January 2007.
Kim has appeared on CBS Early Show, Rachel Ray, Good Morning Texas and in national publications such as Vanity Fair, Elle, Vogue, Town and Country, and many many more! With so much on her plate you'd think she would not have time to do much else but she donates time to many charities and even started one of her own this year! LOLA (Love Our Little Animals) is aptly named for her little baby Lola, a Chihuahua she is rarely without. From fabulous fetes for 2,000 guests to intimate dinner parties for ten, she does it all with flair. So how to cultivate a sense of style and a life of elegance like Kim's? It's simple, read her books and follow the tips she shared with us!
Favorite Bag
I think you already know the answer to this one! I am addicted to Hermes Birkin Bags. I have a little collection that I hope will continue to grow! My mother, sisters and I are all big fans because they are so practical but so elegant at the same time. They are so well made and stand up to all of the crazy travel I put them through. They are, in a word, PERFECT!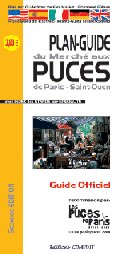 Best city for antique shopping
No question…Paris. I love going to the marches aux puces with my mother-in-law. She knows all of the dealers and can really hold her own in a "French negotiation" which to me sounds more like a huge fight. All I know is that I get to walk away with the antique that I want at a great price so I am happy to put the bartering in her hands. At the Paris flea markets one can find anything they are looking for from serious antique furniture to fantastic designs from the twentieth century. I also love the vintage jewelry and accessory dealers. We bought my father a vintage Louis Vuitton attache for Christmas from the Puce last year. He loved it! My mother-in-law gave me a Fabulous with a capital F vintage Hermes belt from there on her last visit to us in Dallas. It was custom made for a client years ago and it is the only one like it!
Favorite party theme
I love hosting dessert parties. I have such a sweet tooth so obviously I love everything that is served. This year, inspired by the book and film, I want to give my dessert a Marie Antoinette spin and serve only cake!

Dream Bag
A crocodile Hermes birkin in either emerald green or sapphire blue…do I sound like a broken record? I also want a new set of T. Anthony luggage in black with white trim…so pretty!
Wardrobe Staples
Hermes scarves worn every which way (my favorite and my husband's favorite is as a halter top), dresses and more dresses, Christian Louboutin heels, Hermes bags, Tory Burch cashmere sweaters, and diamond stud earrings. For travel, I just bought my husband a fantastic Goyard bag with his initials…this is bound to be a new staple for us.
Secret Talent
I can tap dance! Silly, I know, but I had to learn for a show that I did in college and I love it! Je parle Francais …un peu…parsce la mere de mon mare a de Paris. I just don't do it very often because I am shy about it!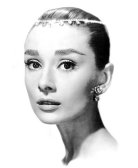 Earliest Style Icons
I have always adored the styles of the old hollywood movie stars. From Audrey to Grace…I just can't get enough! I love watching the old movies and I look to these films for inspiration in the way I decorate my home, the way I entertain, and the way I dress. I even ended up marrying the son of a 1961 oscar nominee! (Bag Snob note: And he's a cutie too! Justin's father is the legendary Stuart Whitman)
If a person had limited budget but wanted to throw a fabulous party, what should they splurge on and skimp on?
Splurge on decor that will last but skimp on flowers and perishables. In other words, start a collection of beautiful table top decor that you can use every time you entertain. It is fun always look for little table decorations that you can pull out in lieu of flowers. You can also find some wonderful floral containers that only hold a single (or very few) flowers. I have a great collection of bronze vases that I put down the center of the table. Each vase holds only one flower so it is very inexpensive to fill them. The vases are interesting shapes and always make a memorable and interesting decoration. Splurge on Champagne (only serve the best!) but skimp on the food by serving easy and fun foods like the dessert buffet I suggested before. It is so easy to bake ahead of time or pop into a bakery as people don't eat a lot of sweets.