It is so fun to look back at our favorite bags of the year and rank them in order of love! This was harder than you might think because we wanted to take into account bags that we feel really made an impact as well as made us swoon. At the top of our list are cherished collectibles we are sure will endure fashion ups and downs. We would love to hear what your favorite bag was for 2006 so send us a comment.
10 YSL Personalized Monogram Muse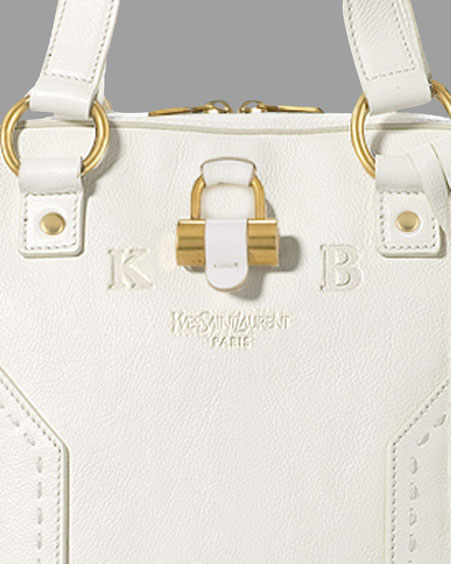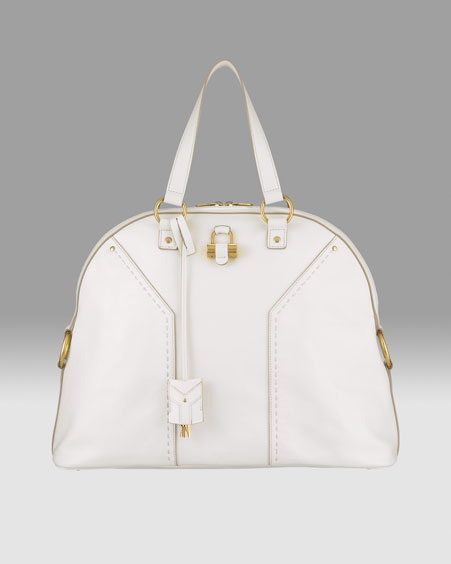 This was a limited edition monogram Muse offered at Neiman Marcus last year. This was a huge bag for 2006 (by huge we mean important although it was also known as the gigantor bag for the year which we don't love. Only in the smaller size, please) The personalization on this classic style makes it collectible worthy and distinctive.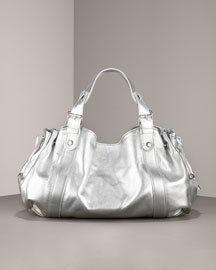 This bag is on our "it" list for 2006 because we love the new designer, the bags are absolutely fab AND totally affordable. There aren't many bags out there that can live up to Bag Snob worthiness and is cheap so this was a no brainer.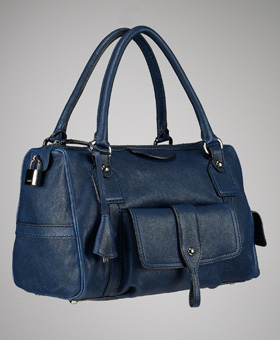 Derek Lam's new direction for Tod's was a breath of fresh air and the Bensonville made a mark last year with its breezy, young and hip appeal. We always have been loyal to Tod's for their quality but their strictly classic mature basics didn't always fit with our party moods. The Bensonville started a change in the traditional house and we can't wait to see where it takes us in 2007.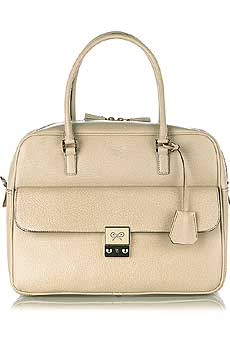 Anya Hindmarch will be on everyone's must have list this year. She brought back the Carker because she sees a shift towards classics and this of course is the perfect classic staple bag. The clean lines and simple elegance will have you cleaning and conditioning this bag until your arms are too weak to carry bags.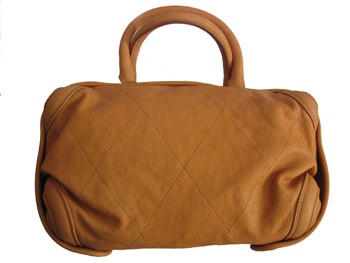 You don't normally associate Chanel with cute, fun and young but this bag is all that and still maintains everything that is Chanel. The round shape with the tucked in corners make it just different enough to be unique but is still timeless as all Chanel bags are.
Lanvin appeals to the serious bag lovers because of it's edgy and vintage feel. You cannot help but be marked as a fashionista with a Lanvin on your arm because it shows your sophisticated understanding of design and style.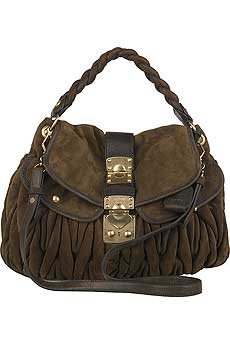 This is our huge break out star of the year! No longer the secondary label, Miu Miu ranks above Prada as the bona fide trendsetter in Miuccia's empire. (Prada did not even come close to being on this list). This cutest bag of the year is just a tad off beat and that's why people can't get enough of it, in fact, it's one of the top selling bags of the year on our list.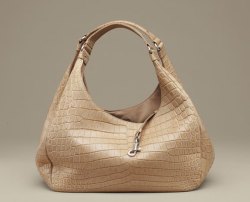 Oh the love! Looking at this bag makes me fall in love all over again because unfortunately it was not one that landed in my closet last year. It is perfection – the slouchy croc and the go anywhere shape will be forever stylish. Bottega Veneta had an incredible year with uber fab crocker and it looks like Spring will bring us more exotic beauties as well as their signature woven leathers.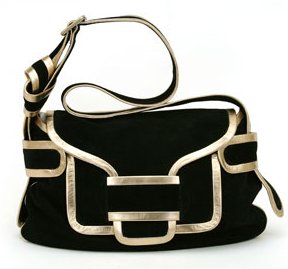 Pierre Hardy had a long illustrious career with Dior, Balenciaga and Hermes and finally started his own shoe collection in 1999. So it doesn't surprise anyone that when he debuted his bag collection it would be nothing short of genius. This Besace bag dazzled fashion insiders and if you ever had the joy of seeing this bag there is not much mystery as to why. It is simply striking and beautiful.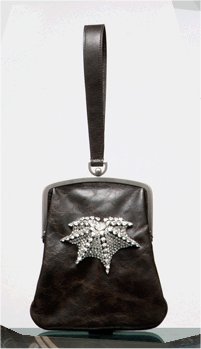 The literal gem at the top of our list is the Balenciaga Edition. We love Nicolas Ghesquiere for honoring Cristobal Balenciaga with a replica of a historical brooch on this modern wristlet. We absolutely agree with his philosophy of respect for the old while celebrating the new. This is not only our favorite bag of the year but we feel it is the most important because in the midst of their mass market motorcycle bag craze, they still remember how the house got to where it is now.