Our new friend, Megs from Purseblog asked me about a 3-step program the other day and although I am more of a 10 step girl, I do have a 3 minute routine for Busy Beauty Snobs who don't have time to indulge daily in her beauty regimen.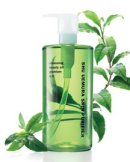 CLEANSE
First and foremost, a good cleanser is a must, putting good cream all over a dirty face is just a waste and you'll end up with unsightly blackheads. We love Shu Uemera cleansing oils, I've been using the Balancing cleansing oil-$62 for over 10 years but recently switched to the Premium cleansing oil- $72 when Kelly told me it banished all of the bumps on her face but I am not noticing a big difference between the two oils although the Premium oil seems to rinse better. By the way, don't think putting oil on your face will clog your pores or make you greasy. It actually rinses cleaner than foam or cream based cleansers and you won't strip your skin of it's natural oils. The cleansing oil will also remove waterproof mascara so you won't have to spend extra time using eye make up remover. A few pumps of this oil will leave your entire face squeaky clean and blackhead free. Go to a Shu Uermura boutique or counter at Neiman Marcus to assess your skintype and determine which is best for you.
A less expensive option is Cetaphil's cleanser from the drugstore. It's gentle on your skin and is non-comedogenic if your skin is sensitive. When I forget to pack my cleanser on trips, this is the one I'll grab from CVS. It doesn't wash off my make up as well as the cleansing oil but it's only $6.99 and worth trying for yourself.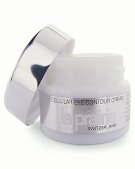 MOISTURIZE
I don't care how busy you are, you need a good eye cream. The eye area is more sensitive than the rest of your face and you don't have any oil glands there so it needs extra care (and no, putting your face cream around your eye is not good enough). There are several great ones on the market but my top two faves that I switch between are the Natura Bisse Diamond Bio Lift Eye Cream- $137(I just started using this and I am addicted!) and La Prarie Cellular eye cream-$110 (I've used this for almost 20 years and I swear it is the reason I still get carded).
For frugal snobs, Kiehls has a fantastic eye cream at a fraction of the cost, the Cryste Marine Firming eye cream is $35 and does wonders for dark circles (although a good night sleep works even better)
You should never go to sleep without moisturizing your entire face, neck, and chest unless you don't mind looking like the miu miu coffer bag. You've heard both of our arguments for our favorite moisturizers so you'll have to decide for yourself. I maintain that Diamonds are a girls' best friend, while Kelly sticks with her miracle cream.
My cousin Jeannie, the mother of all frugal snobs, swears by Burt's Bee's moisturizer, it's 99% natural and smells yummy too. $15.69 at drugstores and Wholefoods.
EXFLOLIATE
You don't need to do this everyday but it needs to be done at least twice a week so you can slough off dead skin (over accumulation of dead skin leads to… yup, you guessed it, WRINKLES!) and have a smooth surface to apply your moisturizer on. My husband likes Benefit's Pineapple facial polish scrub- $24 because the enzymes in the pineapple keep his complexion clear but I like Natura Bisse Glyco peeling 25%-50% $130-$170, it's serious stuff so read the directions carefully before using.
If this is too much to digest just remember Cleanse, Exfloliate, and Moisturize (C-E-M) This is a basic routine every beauty needs to stay gorgeous so skimp on your shoes if you have to but remember your skin is the first thing people see 🙂 Stay beautiful and have a great weekend!