Sponsored by Pediped Footwear
UPDATE: This young boy is Ryder Russell Robinson son of Kate Hudson and Chris Robinson. This one was easy and most of you Mom Snobs got it right, but the first person to guess correctly was WGS. Congrats to her!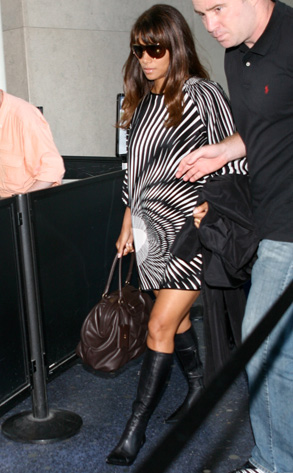 We are running a month long daily pop quiz on Tot Snob for August! Everyday at 2pm EST we will post our latest pop quiz for your chance to win a pair of Pediped of your choice, how amazing is that? All you have to do is answer the question and post it in comments (complete rules and details here). Our pop quiz question of the day is: I think it is so cute that this snobby tot holds hands with mommy while crossing the street. All though, I don't think he is too happy about it. Name this kid and his parents.
Thank you Pediped for the generous sponsorship!