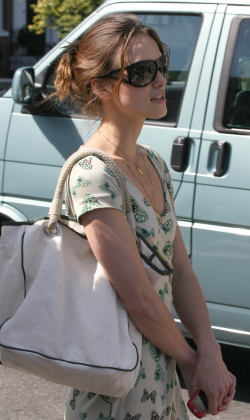 Update: Congrats to Eka for not only naming the bag correctly but naming the version as well! I'm Not a Plastic Bag UK/European version!
This is a real easy one. Unless you just crawled out of a fashion void you will know exactly what this bag is. To make this a little bit harder, you must say what this bag is and what version it is.
To win a Bag Snob engraved bag hook, all you have to do is answer the question correctly and leave it in comments! The first person to get the right answer wins. You will need to include your email address for us or your entry will be disqualified (we need some way to contact you). If you do not answer our email within 3 business day, the prize will go to the person with the next correct answer. Only one entry per person and you can only win once during this month long pop quiz series. US Residents only please 🙂 Have fun!