Matte is the word for Fall, as in matte lipsticks and shadows. But don't expect the cakey '90s version, matte for the new millenium is a soft shimmering glow. I just got the Mac mattene lipsticks and shadows from the new collection and am wearing the lipstick as I type and it feels velvety and smooth. I am a lip gloss addict so I put a layer of sheer gloss over it and the result is gorgeous and subtle! As per usual, there are a dozen shades to choose from but here are my favorites:
Mattene Lipstick-
Flattering: a beautiful semi matte beige-pink shade that complements the season's smoky eye.
Classic Dame: A true red to dress up that LBD.
Lipsticks will be available after October 4th! At MACcosmetics.com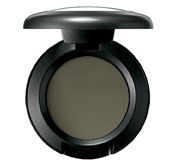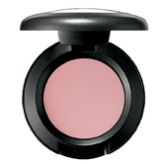 These eye shadows are jet-milled with a high percentage of pigment for intense buildable coverage. The treated color base delivers density in color and flexibility in even application. These are super deep, pure color eye shadows which are brilliant on skin with one stroke long lasting color. Blends effortlessly and stays color-true. The micronized base acts as a binder to help adhere to the skin leaving and incredible creamy feel. This ensures even and smooth application with little dusting or flyaways. Powder lasts all day, without creasing or fading.