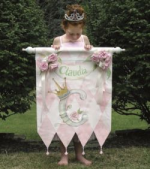 Decor of the snobbiest of totsnobs!
Jewelsnob: Bergdorf Goodman gets Blinged!
Fab Sugar goes down the rabbit hole at Alice & Olivia's Spring 2008 show!
Bagsnob's newest obsession: Sang A Serpentine Ostrich River Tote!
Where is Fashion Week located? At 55 Secret Street of course!
Bag Bliss reveals that the Celine (Song Hye Kyo) "Miss Song" Bag is coming to America!
Coquette gets inspiration on the many ways to be fashionable with scarves from NY Fashion Week.
Day 7 of Papierblog's fashion week diary looks at Milly, Nili Lotan, and Sylvia Heisel.
Second City Style hit as many New York Fashion Week Shows to review as we possibly could. Here are the trends for Spring '08…fresh off the runways.

Snazzy Snorkel Blue, regal Rococco Red & ultra-feminine Spring Crocus…Fashiontribes has the dish on the Top 10 colors from the recent Spring 2008 NYC Fashionweek.
Celebrity Styleaholic Najwa Moses gives NPR and YOU a sneak peak of Spring 2008 LOOKS live from NYC Fashion Week!
Shop like a rockstar with Stiletto Jungle's list of links to where you can buy goodies from the official MTV Video Music Awards talent Swag Bag.
Makeherup admires Amanda Bynes pretty in pink lipstick!
Kristopher rocks hooker heels to Home Depot, and flirts like a Krissy to get what she wants.
Tyra Banks sets up a runway in a bus station! Stylehive was there to give you a sneak peek with a video of the show!
My Fashion Life interviews Dawn Bebe, founder of OSOYOU.com, the latest social networking site for fashionistas.
Finding an affordable boot that's chic, comfortable and affordable sounds like a tall order. StyleBakery.com searched the Web to find the hottest boots made for walkin' – all for less than $200.
It's not often you can find quality cooper jewelry, but The Jewelry Weblog spotted some way cool cooper earrings over at City Details.
eBeautyDaily begins tackling her biggest beauty foe – her weight.