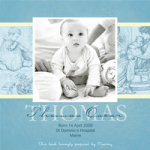 Distinctive Albums for Modern Babies: Get the scoop on Totsnob!
If little things in life make you happy, you'll be thrilled with the Theory Olive Patent bag says Bag Snob!
Exclusive! GlamChic gets intimate with Elle Macpherson .
Who will win the battle of the Chanel? You can vote on Fab Sugar!
Transparency, escapism & old Hollywood Glamour! Fashiontribes dissects the Top 10 most interesting trends from the recent Spring 2008 New York Fashion Week.
Kristopher's sure the only way you should box your life in is with this Devi Kroell box clutch.
Dissed & Dismissed: Second City Style catches celebrity style disasters.
Rock Star watch sighting: Ballon Bleau de Cartier! The Jewelsnob tells us all about it!

Uh oh! Fall is here and winter is just around the corner which means? Dry skin! Don't fret Makeherup has a fab solution!
eBeautyDaily thinks Nina Garcia's new book, The Little Black Book of Style, is just perfect for the beauty-obsessed budding fashionista.
To have and to hold: StyleBakery.com hunts for the hottest fall handbags for every budget.
The Stiletto Jungle Girl Talk Panel names their 9 favorite lip balms for keeping your pout kissable all through fall.
iPapier looks at and reviews Peter Jensen's Spring 2008 collection at London Fashion Week.
HiveSlides: Check out Stylehive's slideshow of some of the most luxurious, over-the-top products in the Hive.
55 Secret Street loves Beau Soleil's Eco Chic at Shop Bop.
Bag Bliss loves the cheap-chic Heidi Klum Handbag Line at Monsoon Accessorize.
Coquette knows it's all about personal style! Give us a style tip and be entered in to win one of five free copies of The Little Black Book by Nina Garcia.
Falling out of fashion? My Fashion Life reviews the recent novel by Karen Yampolsky.