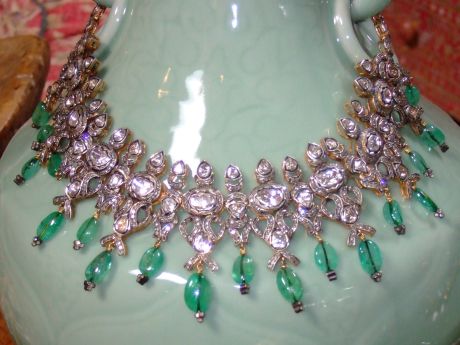 Vintage Indian Old Mine cut Diamond and Emerald necklace at Ceylon et Cie 214-742-7632
Still looking for that last unique Christmas gift? Jewel Snob can help you out!
Beautysnob has an awesome makeup bag for the snob in all of us.
Check out who Fabsugar named best designer of 2007.
Totsnob has an awesome soccer ball that combines art and athletics.
Purseblog has the scoop on Mulberry's new creative director, Emma Hill.
The Thoughtful Dresser has the scoop on the V&A gallery.