MAC products from the look above:
Plush Lash– Holy mother of lashes, this is the fattest and biggest mascara wand I have ever used! It curls and thickens, my lashes are stick straight but it managed to curl them without a lash curler!
2N Lip Glass– Love this, it is pale but has a lot of shine and depth.
Sublime culture Lipliner– I am a product of the '90s and adore lipliner, this is flesh colored so you won't have the dark lines. It is a great canvas for the 2N lip gloss!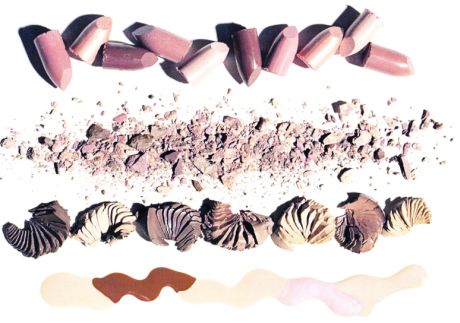 I attended the Tuleh S/S 08 show in September and was struck by the fresh shimmering faces that came down the runway. The girls looked amazing and the make up was barely discernible, most just looked like they had a healthy and gorgeous flush with ultra thick lashes and luminous lips. One of the lines used by make up artist Polly Osmond is the latest from MAC- The N Collection. This is possibly the most exciting collection I have seen in months as I work hard at the no make up make up look (my friend Susan often comments on how it looks effortless and I don't have the heart to tell her it actually takes me more time to achieve than slapping on lots of color!) but now with this collection, it really can be effortless! The entire line is based on one philosophy, helping you achieve a subtle and natural glow. From the muted eye shadows to the nude lip glosses (with just a glimmer of shine from mineralized skinfinishes that play up the nakedness of cheeks, lips and eyes), this is the collection that will seduce and charm. Men love saying they don't like make up- what they really mean is they don't want to see the make up. With the N Collection, all they will see is your glorious skin, in the nude (shhhh, it will be our little secret).
Available NOW at MAC cosmetics worldwide and at Maccosmetics.com.