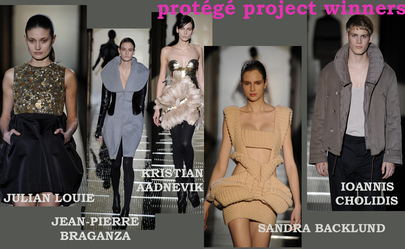 Stiletto Jungle dishes the Best Beauty Discoveries of 2007.
Bag Bliss reveals the new Coach Miss Davenporte Bag Collection.
Bag Snob is enchanted by The Fairy Bag from Prada!
Get the glamour of Shang Hai Lily at Beauty Snob!
Natalie Portman launches her new line of chic vegan shoes! – Coquette
Fashion Indie explores the connection-big box retailers and emerging designers.
New fashion designer names-to-know hit the catwalk in Italy – Fashiontribes
KRiSTOPHER says greed is great – when it's for this Zagliani bag
My Fashion Life hearts the Violet May Blackberry Purse!
Papierblog previews fall fashion week designer Reem Acra
Second City Style asks, "what the heck was she thinking?" bad celebrity fashion!
Find your perfect bra with StyleBakery.com's wear-tested Ultimate Bra Guide.
Celebrity Styleaholic Najwa Moses discusses the new fashion trends in animal skin!
Stylehive Style Icon: M.I.A.'s Aerobic Instructor Chic
WELOVEBEAUTY.com is giving away Anastasia's NuBrow – Brow Enhancing Serum!
Check out these adorable storage solutions at Tot Snob.
Fabsugar has the scoop on Make Me A Supermodel's hot male models.