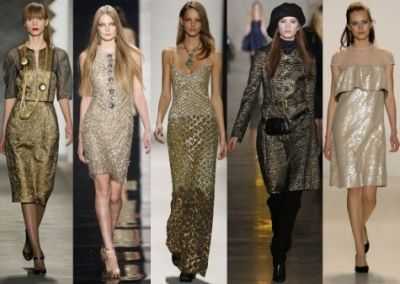 55 Secret Street says hello to Lancome's Beauty Bye-Bye – the place to go for your beauty must-haves before they are officially discontinued.
Stiletto Jungle shows you how to score 50% off Christian Louboutin shoes.
Bag Bliss asks: would you wear a designer-inspired bag by forever21?
Bag Snob has the hottest bag of the season: The Goya!
A beauty quick fix with Beauty Snob!
The Ten Best Sites for Emerging Fashion Desingers. Only on Fashion Indie.
Fashiontribes has the list of the New York Fall Fashion Week 2008 Top 10 Most…
KRiSTOPHER hates Louis's L-O-V-E.
Papierblog looks at a first time experience during fashion week.
Grab a ringside seat! It's time for Second City Style's Celebrity Style Smackdown.
Shrimpton Couture apologizes to her guy for falling in love with Michael Kors.
Shop spring's top 10 trends with over 150 must-haves at StyleBakery.com
Styleaholic Najwa Moses' trend alert: luggage sized handbags!
Stylehive NYFW Trend Report: Fall Goes Glam With Gold.
eBeautyDaily has a few spring beauty essentials to get you thinking in the right season again.
Fabsugar wants your opinion.
These Valentines treats on Tot Snob are so cute!