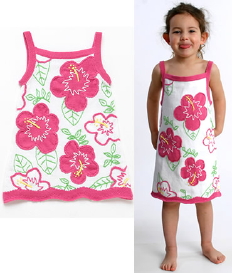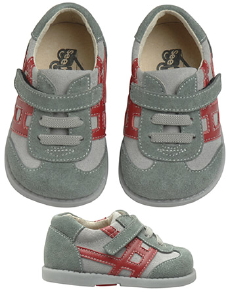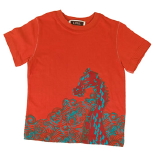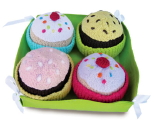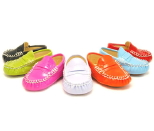 Top: Hibiscus Tank Dress, $40; See Kai Run London Trainers, $31
Bottom: Dragon Tee, $36; Knit Cupcakes, $34; Baby Moccasins, $30.
I'm sure like most moms I primarily shop online. Even if I have the time to go to the mall, it is impossible to shop and actually buy with 2 kids in tow. Someone is always hungry, needs to pee, is bored, is eating something she shouldn't, hot, cold, spilled something….you get the picture. One of my favorite sites for kids is Arte Bebe because they have everything I need other than what is at Whole Foods. Their fashion selection is beautiful, unique and ultimately chic! Arte Bebe has reciprocated the love with a Shopping Spree giveaway for our amazing Tot Snob readers. The rules are simple, choose up to $175 worth of merchandise from Arte Bebe and put the names of the merchandise in our comments. We will pick one winner at random and the winner will win everything that was listed. Amazing? Of course, how could it not be? Please be sure to include your email address so that we can contact you. The contest will run until this Friday, April 4th at 11:59 pm EST so make sure you fill up your Fantasy Shopping Cart by then!
As you can see from my personal selection, you can get a lot for $175. (Keep in mind, you get to pick your own prize, these are just what I would pick). I have included must haves for my tots as well as precious gifts for family and friends. You must check out the toys selection, they are keepsakes you can cherish for many generations, and they are good healthy toys that require active imagination instead of batteries. Make sure to sign up to their newsletter so you know when there is new stuff but more importantly, when their fantastic sales are!
Thank you Arte Bebe for sponsoring this fantastic giveaway! Have fun and start "shopping'!!