If there's one thing that Madonna is, it's 50 and fabulous – am I right?? Not that I fool myself into believing that it comes easy to her. One look at her toned arms and I know this mama works for her bod and youthful face!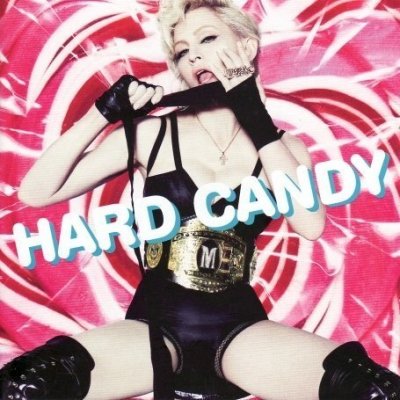 Luckily, the makeup maven behind Madonna's new album cover, shuemura Artistic Director, Gina Brooke, gave us the low down on how to get Madonna's look!
Brooke says that the Hard Candy cover was all about the eyes and that she was inspired by images taken in the sixties by photographer Sam Haskins (Cowboy Kate, Five Girls, and November Girls). All it takes is 4 easy steps and you may just come out looking like a modern version of a 60s superstar yourself!
So here goes….

Step 1: Face Prep
Prepare the face with the Moisture Eye Zone Mask to hydrate your eyes and calm puffiness. For some added moisture, apply Phyto Black Lift Firming Cream to your face. Lastly, to highlight your radiant skin, apply Face Architect Smoothing Fluid Foundation beginning in the arch of your brow down to the middle of your eye, directly onto the middle of your cheekbone.
Step 2: Bold Eyes
Use a brush to apply M Beige 800 Pressed Eye Shadow above the eyelid and then use the 9YR Light Cover Crayon in the inner corner and water line to make your eyes appear larger. Finally, using a Black Drawing Pencil begin at the inner corners extending the line all the way to the end of the eyebrow.
Step 3: Lashes Galore
Curl your lashes and use Basic Black Mascara. To enhance the shape of your eyes, use Soft Cross Lashes.
Step 4: Finish off with Lips
Madonna's look is all about the eye, so the lips are kept simple with PK301S Rouge Unlimited Crystal Shine, topped with BG 930N Gloss Unlimited.
You can get all the products mentioned on the shu uemura-usa website…so all that's left for me to know now is where in the world can I get that dominatrix outfit Madonna is sporting!!?? (JUUUUST kidding 🙂 )