I am wearing one of my favorite Oscar dresses from Spring 2008 in red! Both of us in Lou Lou Jewels for Oscar.
Thanks to all the fabulous readers and friends who attended our party last night. The evening was a smashing success! We had such a huge turn out we ran out of champagne three times! Luckily, Steven Mathieu– the Retail Manager At Large for Oscar de la Renta replenished quickly each time. A big thank you to our our friends from the press who came in support of the event– Rachel of WWD and Jennifer Chan of Fashionweek daily and of course the photographers and videographers from Splash News and Patrick McMullen! (see more photos after the jump!)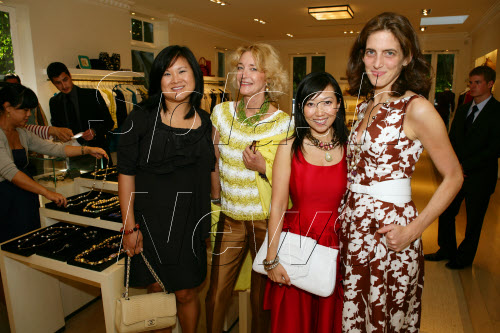 Lou Lou de la Falaise is a gracious and charming woman, no wonder she inspired Yves St. Laurent! The very chic tall girl next to me is Eliza Bolen, Oscar de la Renta's stepdaughter.
This is Sue on the right, our Producer from the Style Network "25 most stylish" series!
Kelly and one of our best friends, Liat Ciardi– if you are ever on Montana in Santa Monica go check out "Liat's" bath and body– she no longer owns it but she is the one who made it a smashing success!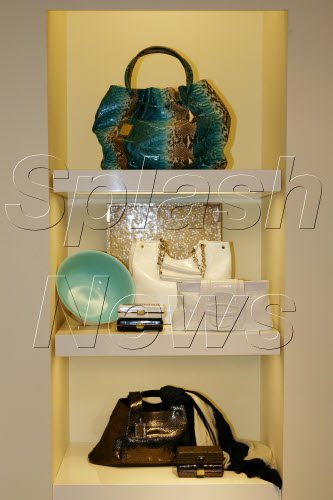 The Oscar boutique on Melrose Place is amazing! You must stop by and ask to see the second floor. You'll want to move in!