Bally Jana Bag $1,295 at Net a porter.
The bag of the moment is the Bally Jana; seen dangling oh-so-chic and effortlessly on the arms of Jessica Alba and Angelina Jolie (both radiant and pregnant!)– this is the bag everyone is clamoring for right now! I can definitely see the appeal of the simple lines and subtle tortoise shell details but…. Bally? I associate the brand with my grandmother and her friends wearing their little pumps in the '80s. Bally is one of the oldest shoe brands in the world and started as a suspender and belt company in 1847. But throughout the 20th century, the brand became diluted and seriously compromised via inappropriate licensing agreements. Bally's new CEO, Marco Franchini, took over in 2003 with the goal to revamp the company, redefine its image and maintain quality control– shoes are made in Caslano Switzerland, bags in Florence and a ready to wear line is in the works as well. It makes sense that they would tap Brian Atwood— known for his edgy sexy shoe line– to be its new Creative Director and to breathe new life into the brand. I for one am excited because I love Brian Atwood! Trust me, I would not be writing about Bally if it were not for his involvement. I can already see his influence over this stale line, how hot are these shoes? See more pictures of bags and shoes after the jump!
How cute is Jessica? Love this little mama to be!
Love the art deco influence on the lines of the clutch. The enamel frame with gold hardware also adds a bit of glitz and glamour. $850 at Zappos.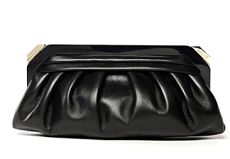 The Bally Jana Bag– I like that the top handles and tortoise shell chain may be tucked into the bag when you use one or the other. It's not an exciting new design but it's basic and timeless.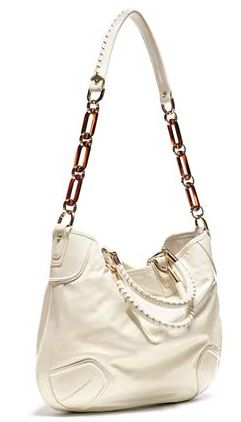 The Bally Tennis Bag- For tennis loving ladies, this will bring chic to your game!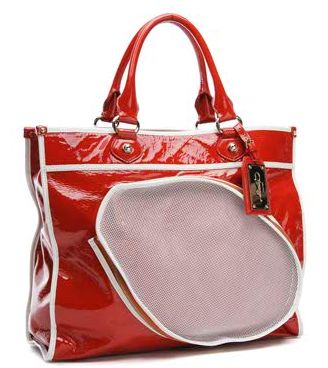 The Bally "Cerrie" and "Camona" hobo style bags in buffalo leather are trendy and young. I can see Lindsay or Nicole sporting these.
Check out 150 years of Bally shoes!
Photo source: Bally and People.com