You've all been asking about the bags showcased in SATC– here are a few from LV that SJP and cast sported!
The Richard Prince Motard Firebird Bag, given by Sarah Jessica Parker to Jennifer Hudson, who plays her assistant, as a holiday present. This would not have been my choice to give my assistant but seeing that it's a $5400 bag, I am sure she was ecstatic. But if she wasn't, there is always eBay!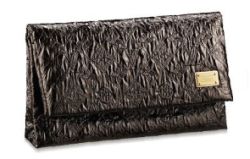 The Limelight Clutch bag, carried in the film by Sarah Jessica Parker. Of course Carrie would save the cuter bag for herself! This clutch is cute and unassuming, a total thumbs up from the Bag Snob! $1200 at Louisvuitton.com
The Damier Azur Boite Falcons travel case, carried by Kristin Davis on her trip to Mexico. I have this in the original monogram and must say I am green with envy over the Damier Azur version. $3370 at eLuxury.com
The Denim Patchwork Bowling Bag carried by Jennifer Hudson. I am not going to comment on this bag. You guys know how I feel about LV patch work bags, in denim no less!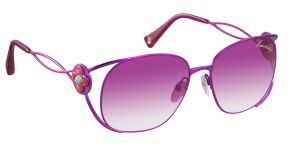 The pink London Pumps and Thelma sunglasses, worn by Kim Catrall. Now this is HOT! Pink is my favorite color and I can totally see Samantha rocking this look.