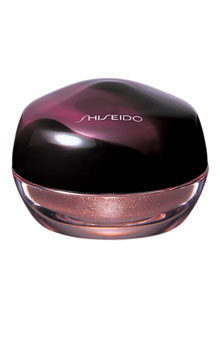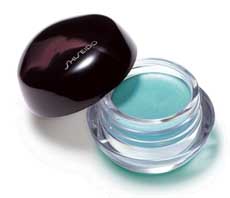 Every year around this time, when I'm flooded with all the great Cruise and Resort collections, I feel like spicing-up my look with some color. At the same time, I'm not quite ready to go wild and completely turn away from nudes and darks, which is why Shiseido's 'The Makeup Hydro-Powder' eye-shadows are great as we start to transition our makeup to match our summer wardrobe!

These shadows are colorful, but muted enough that you can use them either alone or as a highlighter and Shiseido, of course, always delivers an amazing quality product. The Hydro-powder line's $23 cream eye shadows have an incredibly smooth texture that is easy to move around on your lid and the shades I tried –
Languid Lagoon (H10) — translucent blue
Rose Tulle (H11) — light pink
Lemon Sugar (H12) — sheer, bright yellow
Clover Dew (H13) — pale green
All have a slight shimmer to them, which I love for this in-between spring and summer time. Best of all, the product holds well, so you'll need minimal re-touching and the packaging is super cute! AND each shadow comes with a brush in a sleek black pouch. I can't tell you how many shadows I've tried these last few years that don't even come with an applicator brush!