You asked and we listened. Here are Ten bags under $1,000 that you are always requesting. Not to sound like a snob or anything but who knew this price point was so hard to stay under? I cheated on one bag that was around $1200– it was just too cute to pass up. I noticed a pricing trend, most bags were under $600 or under $1200. Next time I will do a top 12 under $1200, that should be easier. I stayed away from Marc Jacobs bags and other obvious choices but discovered some cool indie designers along the way, this was fun! Enjoy~
1. Luella Agnes Shoulder Bag $920- this shimmering bag is an eye catcher, and the quilted snakeskin is so edgy and fun! Very 70s and London girl about the city. Metallic is a nice neutral for all the bright and bold dresses we're seeing this season. At Net a Porter

2. Marni Leather shoulder bag $815- Marni's signature art deco shape combined with distressed leather in eye popping green is a sure winner. For the uptown girl who has many art gallery openings to attend downtown, this is a bag that goes everywhere! Net a Porter
3. Manila envelope clutch $990- VBH remains one of the most subtly luxurious brand out there. A structured envelope clutch is timeless but updated in python, it's fabulous! Net a Porter
4. Jill Stuart Handbags Bedford Emma Clutch $195- This effortless clutch is so simple and appropriate for many occasions. It is something you should buy in multiple colors and pack with you along your summer weekend jaunts in the Hamptons. At Shopbop.
5. Rebecca Minkoff Market Tote with Scarf $675- A favorite with urban girls, Rebecca Minkoff's market tote even comes with a detachable scarf so you can whip it off the bag and wrap around your neck should you get chilly. Minkoff really knows her core clients, city savvy girls who won't drop thousands of dollars on logo emblazoned bags. She goes for style, every time and comes up a winner bag after bag.
Rebecca Minkoff Market Tote with Scarf at Shopbop
6. Foley + Corinna Handbags Savvy Tourista Bag $575- Vintage cool never looked so hot. Designer Anna Corinna's handmade bags combine her eye for vintage details and functionality. Grab the luggage for now and put the black suede down for Fall. This is a bag you'll want in several colors! At Shopbop.
7. Botkier Stevie Satchel $695- New York based designer Monica Botkier and I had a lot to gab about when I visited her last week. We're both mothers to energetic three year olds and shared many tales~ but you'll have to wait for her Snob File profile to read all about it. For now, check out her latest, the Stevie Satchel in glazed taupe. Monica was sporting an mustard one when I saw her (and wait til you hear what she keeps in her bag!). The ruched pockets with magnetic closure is ultra functional not to mention an adorable detail that I'm sure her daughter inspired!
Botkier Stevie Satchel at Shopbop
8. Boyy Drake Bag $792 – Jesse Dorsey and Wannasiri Kongman launched Boyy bags in Spring 2006 and have built a name in the handbag world by blending function with luxury. I love the stylish and simple bags with little clever details and I know this is going to be a name to watch for in bags!
Boyy Drake Bags at Shopbop
9. Boyy Frank Tote $695 – If it seems like I am favoring Boyy bags, it's because I am! Now this is the perfect laptop/magazine tote bag! Stick in your favorite fashion magazines and your laptop and you're set to go anywhere any time!
Boyy Frank Tote at Shopbop!
10. Zambos & Siega Mini Monster Tote $660 – I love this bohemian cool flap style bag with ultra modern and sleek clasp. It's so retro and hip. This thing is huge at 17″ so smaller girls proceed with caution! At Shopbop.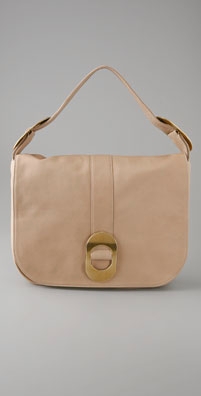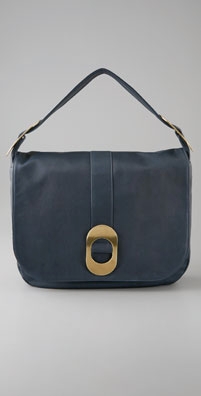 11. Temperley London Theodora Small Tote $1295- This is the extra bag I had to include. It's more than the budget but oh so fabulous in summer white I didn't want you to miss out! Alice Temperley charmed us with her whimsical frocks and now her bags are making waves across the pond. Love the subtle grommet details and cheeky side pockets. At Shopbop.