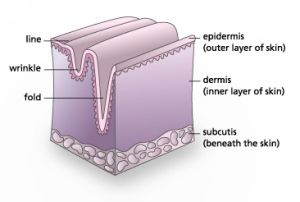 The number one question sent to me from beauty snobs of all ages is– "How do I age gracefully"? Take a stroll through Neiman Marcus in Beverly Hills or Bergdorf Goodman in NYC and you will see how NOT to do so from women who flaunt their latest scars from face lifts, brow lifts, etc. It appears having plastic surgery that looks obvious is the new status symbol, bizarre right? Puzzling as it may be, it's the "designer" plastic surgery syndrome– women who want you to know they spent a lot of dough on their faces. Kind of like carrying an expensive bag, except it's your face. I am not judging those who do it, I mean lord knows what I'll be doing when I turn 50 but I am just saying, why not make some simple changes now to prevent drastic measures later!?!?
With that in mind, we are starting our new weekly column. The Art of Aging Gracefully. We will address issues for women in their 20's, 30's, 40's and beyond. We'd also love for you to participate by giving us your anti-aging tips in comments!
Remember, you don't want to look like this, EVER. Instead, you should strive to look like this in your 70's. But until then, you can follow our Aging Gracefully tips and learn to make the most of the changes to your face and body that will inevitably occur! Jump to see our tips of the week!
I'm curious, what are your thoughts on plastic surgery?

As we get older, two components of our skin–collagen and elastin–degenerate, setting the stage for the appearance of wrinkles, creases, folds, and furrows. The breakdown of these components, accelerated by sun exposure and gravity, results in the sagging skin of old age. If you take care of your skin, however, you will minimize these effects. Here are a few tips to try this month. Just by altering you lifestyle a tiny bit, you will notice a difference!!!
For All Ages:
H2O:
First thing each morning, on an empty stomach, drink 16 ounces of room temperature water. I've been doing this since I was 20 years old (as taught to me by my grandmother who has never had a single procedure done, yet looks amazing at 95 years old!) Throughout the day, drink at least six more 8oz glasses of water (or three more 16 oz). You may add lemon or a splash of pure cranberry juice. Water will make your skin more supple and when skin is properly hydrated, wrinkles are less apparent.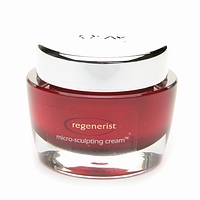 MOISTURIZE:
Did you know that your body absorbs moisturizers better at night? Buy the best night cream your budget allows. You can go cheaper on a day cream as long as you use adequate sunscreen. But your night cream should be the best you can afford! Here are a few creams for different budgets that I like:
Low- Olay Regenerist Micro-Sculpting Cream $23.99
Moderate- Prescriptives Good In Bed. $65
Moderate/High- Fresh Repair and Restore. $95
High- Darphin Predermine Anti-wrinkle Cream. $175
Luxury-
Natura Bisse Diamond Extreme Cream $318
Chantecaille Nano Gold Energizing Cream. $420
SUNSCREEN
I know you know that you need sunscreen but do you know how much sunscreen you need? Minimum of SPF 30 daily and apply at least a shot glass full. Slather all over your face, neck, chest and hands, and you're good to go! My favorite sunscreen is Skinceuticals 30 or 45 spf. Or call Cooper Spa to order– 214-383-1030, free shipping if you mention Beauty Snob!
YOGA
Well toned skin attaches to the muscle better and will look more supple and youthful, not saggy. Plus yoga relaxes and de-stresses, did you know a stressed out person ages faster because the body's defense mechanism goes into overdrive and sucks the moisture out of the skin, making it look dry and wrinkly? How scary, right?
EAT WELL!
Do not diet, ever. Because diets don't work. Adapting a healthy lifestyle and good eating habits are the only way to maintain your weight and your youth. It's simple, each time you diet, you lose the weight but will most likely gain it back when you stop the diet. This causes your skin to loosen over time and sag. I have never been on a diet in my life (mostly because I love food and can eat linebackers under the table) but I have seen the toll it takes on friends who are yo yo dieters and trust me, it's not a pretty sight. Take it from Dr. Kenneth Cooper, the man who invented aerobics and spearheaded preventive health care. 70% healthy, 30% fun foods– all in moderation. Basically, don't deny yourself if you want that piece of chocolate cake, but don't over indulge either! Eat a small piece to satisfy the sweet tooth but eat healthy the next two or three days. For the very thin and gaunt with wrinkly faces, sometimes gaining a few pounds is better than botox or restylane!
Try these tips and let me know how you feel!!!
More food for thought:
11.7 COSMETIC PROCEDURES IN 2007
American Society for Aesthetic Plastic Surgery reports 8% increase in surgical procedures January 3, 2000
NEW YORK, NY (February 25, 2008) – Nearly 11.7 million cosmetic surgical and nonsurgical procedures were performed in the United States in 2007, according to statistics released today by the American Society for Aesthetic Plastic Surgery. The Aesthetic Society, which has been collecting multi-specialty procedural statistics since 1997 says the overall number of cosmetic procedures has increased 457 percent since the collection of the statistics first began. The most frequently performed procedure was Botox injections and the most popular surgical procedure was liposuction.
"Our statistics confirm that aesthetic plastic surgery is not defined by race or gender," said Aesthetic Society president Foad Nahai, MD. "The number of surgical and nonsurgical procedures performed on men increased 17 percent since last year, and 22 percent of the aesthetic procedures were performed on traditional racial and ethnic minorities."
TRENDS AND DEMOGRAPHIC DATA
Top surgical and nonsurgical cosmetic procedures among men and women in 2007:
Surgical # procedures Nonsurgical # procedures
Liposuction 456,828 Botox 2,775,176
Breast augmentation 399,440 Hyaluronic Acid (Hylaform, Juvederm, Restylane) 1,448,716
Eyelid surgery 240,763 Laser Hair Removal 1,412,657
Abdominoplasty 185,335 Microdermabrasion 829,658
Female breast reduction 153,087 Laser Skin Resurfacing 647,707
Top cosmetic procedures for WOMEN
Surgical # procedures Nonsurgical # procedures
Breast augmentation 399,440 Botox 2,445,656
Lipoplasty 398,848 Hyaluronic Acid 1,364,533
Eyelid surgery 208,199 Laser Hair Removal 1,226,974
Abdominoplasty 180,457 Microdermabrasion 743,748
Breast Reduction 153,087 IPL Laser Treatment 584,530
Women had 91 percent of cosmetic procedures. The number of procedures (surgical and nonsurgical) performed on women was over 10.6 million, an increase of 1 percent from the previous year. Surgical procedures increased 9 percent; nonsurgical procedures decreased by less than 1 percent. Since 1997, surgical procedures increased 142 percent, while nonsurgical procedures have increased 743 percent.
Top cosmetic procedures for MEN:
Surgical # procedures Nonsurgical # procedures
Liposuction 57,980 Botox injection 329,519
Eyelid surgery 32,564 Laser hair removal 185,684
Rhinoplasty 31,713 Microdermabrasion 85,910
Male breast reduction 20,280 Hyaluronic Acid 84,184
Hair transplant 16,491 IP laser treatment 63,177
Men had 9 percent of cosmetic procedures. The number of procedures (surgical and nonsurgical) performed on men was just over 1 million, an increase of 17 percent from the previous year. Surgical procedures increased 5 percent; nonsurgical procedures increased 21 percent. Since 1997, surgical procedures have increased 3 percent while nonsurgical procedures have increased 886 percent.
Frequency of cosmetic procedures by AGE GROUP:
% of total Age # procedures Top surgical procedure Top nonsurgical
47% 35-50 5.4 million Liposuction Botox
25% 51-64 2.9 million Eyelid Surgery Botox
21% 19-34 2.4 million Breast augmentation Laser Hair Removal
6% 65 and over 700,096 Eyelid Surgery Botox
2% 18 and under 205,119 Cosmetic ear surgery Laser Hair Removal
Source: Prevention, Cooper Clinic, and US Food and Drug Administration