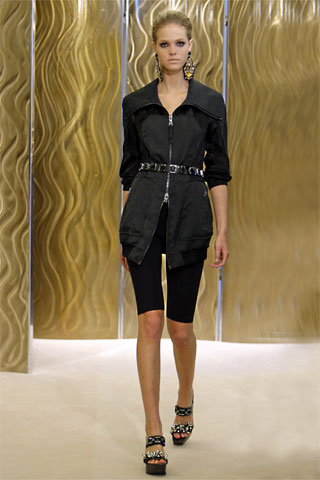 Bag Snob digs the sexy vibe of Hermes Medor clutch!
Stiletto Jungle names the top must-have beauty tools.
Bag Bliss has some Father's Day Gift ideas: Bags worthy for Dad
Fashion Indie looks at Miley Cyrus, Madonna, and David Beckham before they had stylist.
Coquette says there's nothing hotter than a knit chain necklace by Little Purls.
Fashiontribes tags along on a Annie Liebovitz shoot of Sofia & Francis Ford Coppola for Louis Vuitton.
KRiSTOPHER is wanting, wearing, and hating foldover clutches.
My Fashion Life indulges in some beauty therapy with Satellite3 Cosmetics!
Papierblog goes mod with their Erin with an "e" foto story.
Second City Style gets the scoop on summer hair care and color tips.
StyleBakery.com gives us the scoop on where to find drastically reduced designer duds online
Stylehive delivers 10 Maxi Dresses With Summer Sex Appeal
Looking for a new swimsuit? Fear not! Stylenotes puts together the season's must-have swimwear & cover-ups.
The Shoe Goddess dishes about her fave celeb looks from the CFDA Awards.
SugarShock Beauty discovers that Kenzo Amour Indian Holi is as pretty on the inside as it is on the outside.
Sxy Fashion Queen loves boyfriend jeans trend.
The Coveted wonders Prada will bring back the bicycle short?
Chipped nails on purpose? You've got to be kidding me! The Fashionable Housewife dishes on less-than-impeccable polish trend.
Quinta trends shows Luciana Regolo shoes's: fallen from heaven. She amazed me!
A Few Goody GumDrops tells us that dad needs a day at the beach in a Vilebrequin Bathing Suit
Cardigans aren't just for posers and indie fashion carwrecks. Calculatus Eliminatus leads you in the right direction towards cardigan enlightenment.
Debutante Clothing gives us the details on real debutantes, couture, and the royal treatment circa 1958
Fashion, Evolved scopes out Elwood, the recently re-launched brand that now features off the hook style for the urban betty.
Ladybrille interviews Noella Coursaris, Africa's Humanitarian Modelpreneur.