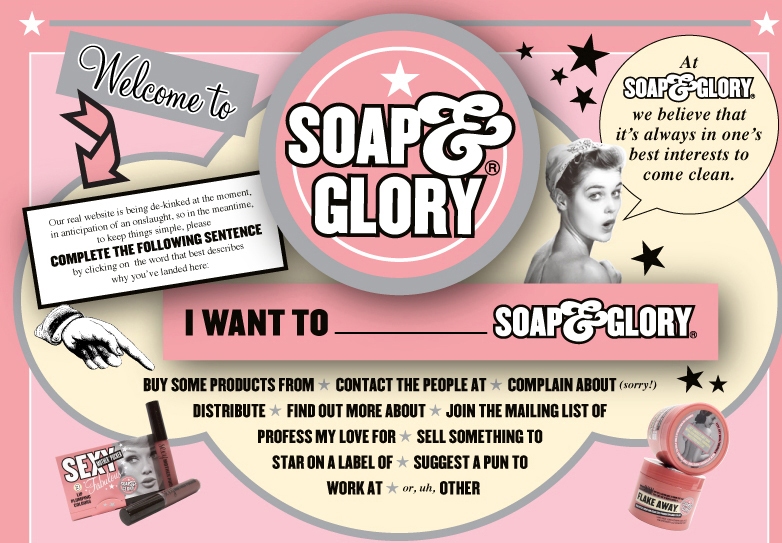 I love fun, kitschy products (growing up, I was that kid whose room looked like pee wee's playhouse…:) ), so clearly I'm all over Soap & Glory. The line was developed by Bliss founder Marcia Kilgore and is inspired by tabloid-style journalism. Marcia's pampering products are based on the belief that a good laugh can take off as many years as a good 'lift'…which is so true! Ever since I've been writing for the Snob blogs — writing about what I love most — people have been telling me I look like a happier, healthier person:) Of course good products always help, and this is a nice, fun and inexpensive line, and with the backing of Bliss founder Marcia Kilgore, you know these are actually reliable when it comes to quality. Read more for a run-down of my favs!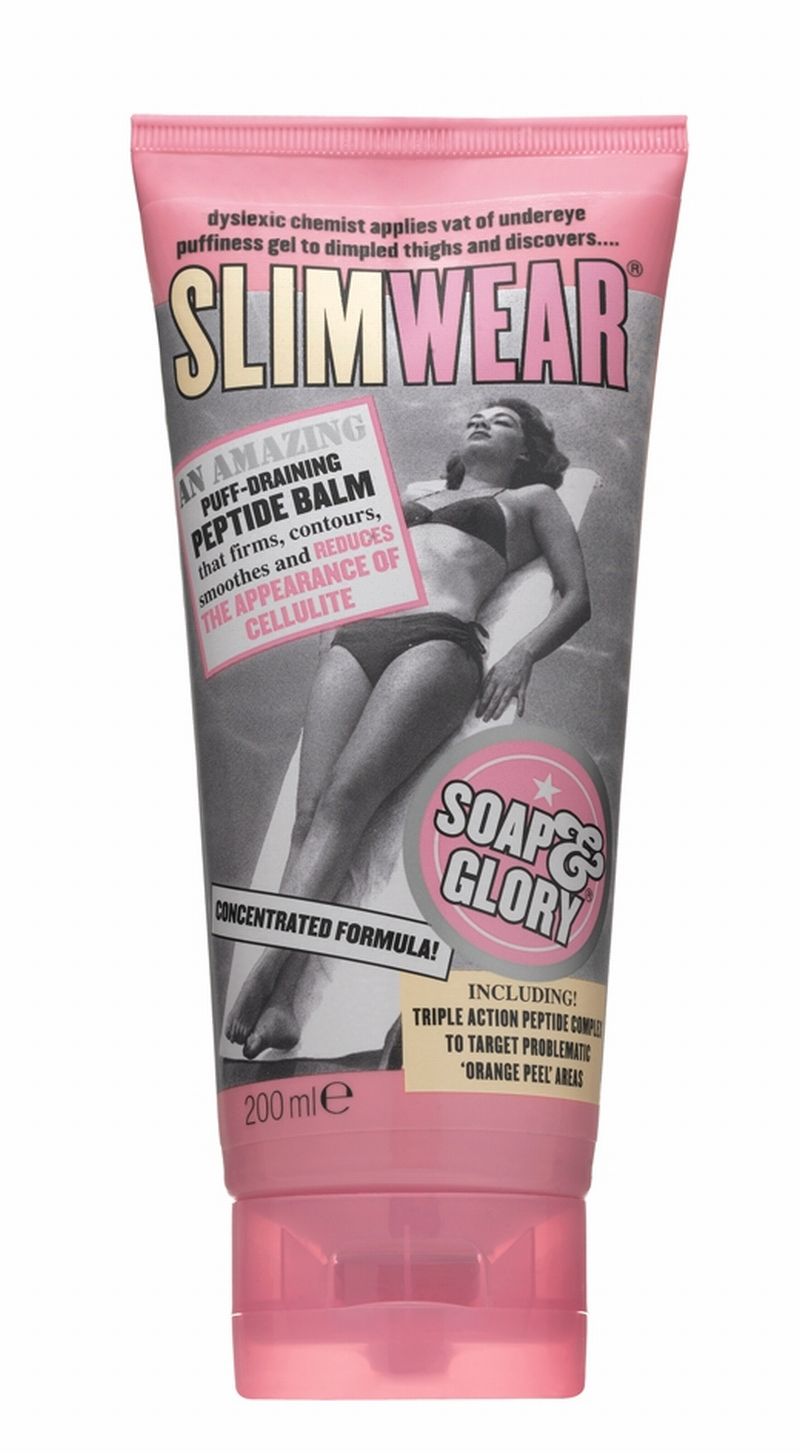 Even if you're skeptical about slimming creams (because we all know, like cellulite creams, they never actually do much), Soap & Glory says that studies show that women who use them are less likely to befriend their refrigerator.. I'll buy that because Slimwear, while I may not be any skinner or have any less cellulite since using it, is super smooth, resh (though it's minty, which I'm not the biggest fan off…but the smell isn't too strong), and the greasy moisture is long lasting…and of course the packaging is fab!!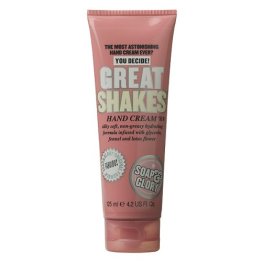 Great Shakes is their non-greasy handcream. It's infused with glycerin, fennel, and lotus flowers and has that fresh flowery smell I love. The packaging is small (50ml), so it's great to toss in your bag.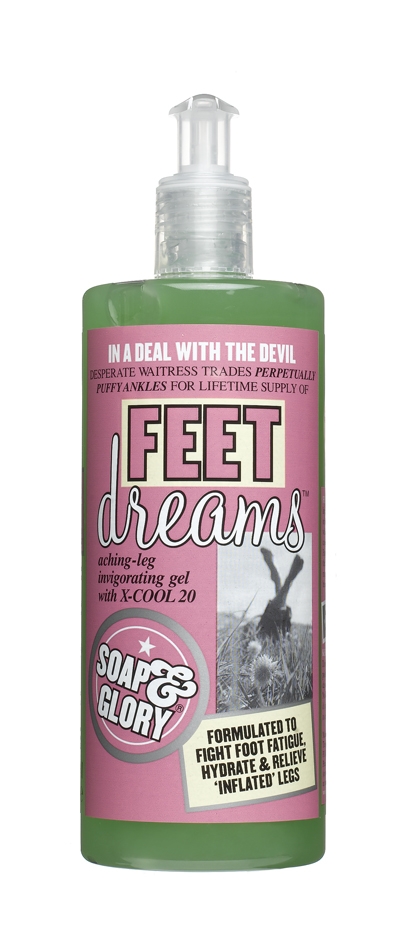 Marcia has a great little tip to get rid of some of that heat-related swelling we all inevitably get come summer. She suggests applying Feet Dreams (it's a menthol cooling gel), from your knees down, then putting on a pair of flight socks, and lying on the floor with your feet higher than your hips. Stay there for at least 15 minutes and let lymph circulate and make swelling subside…relaxing way to spend 15 minutes if you ask me:)
These are just a few of the Soap & Glory products..I tried a bunch out myself, but I think they are especially great as gifts for any of your girlfriends that love beauty products and have a sense of humor. You can find select Soap & Glory products at Barney's CO-OP, but Target is the exclusive, all-inclusive retailer:)