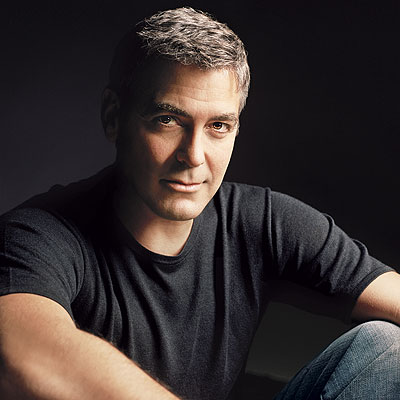 My male friends are pretty evenly divided between metrosexules who know more than you could ever imagine about upkeep and those friends that look at face cream and say "dull and tired skin!?? what is that?":) I have to admit that for my part I don't pay too much attention to men's beauty products, but I do have a handful of pet-peeves and therefore have compiled a short list of products that I think are completly George Clooney-worthy!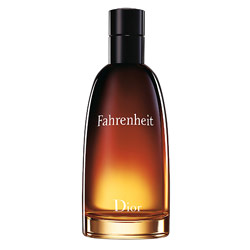 First-up smell— I was out the other night at the new lounge in The Plaza (a DJ spinning Jay-Z at The Plaza, what do you guys think about that?? Personally I love it! Such a great mix of classic and modern). Anyway, I spotted this guy Matthew I know wearing Dior's Fahrenheit and it smelled amazing — wonderfully manly and fresh.
Jump for more!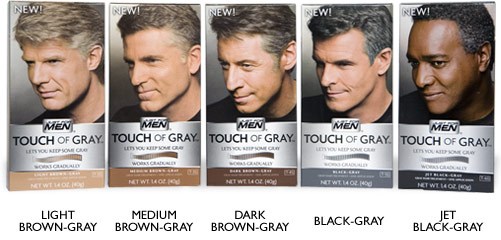 Hair — I'm all about gray hair for men (George Clooney!), but one of my friends who is only 28 already has grey hairs which can be a problem when you are still so young. He tried-out Just For Men's Touch Of Gray — a men's hair color treatment that allows men to control how much gray remains in their hair — and I have to say his hair looks perfectly natural…love it! On another hair note, Bumble and Bumble's Tonic Shampoo is a great buy for men because it's tea tree oil (for an invigorating smell), and from my boyfriend's feedback it's a wonderful scalp treatment and great for a quick grooming tool (especially for those who like my boyfriend are less likely to condition).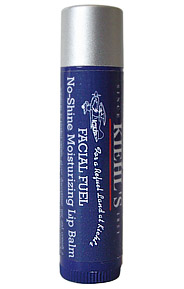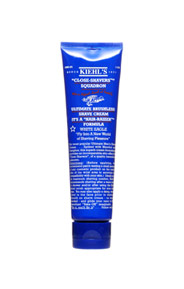 Lips— Kiehl's Facial Fuel No-Shine Lip Balm — this is great — gives matte finish and is formulated with peppermint, jojoba, apricot kernel, and sweet Almond to give your lips a fresh, hydrated feel. Of course Kiehl's is widely known for their amazing shaving products. Check-out Kiehl's Ultimate Brushless Shave Cream which is great for protecting men's faces from the impact of shaving and their Ultimate Men's After Shave Balm & Moisturizer to sooth after shaving!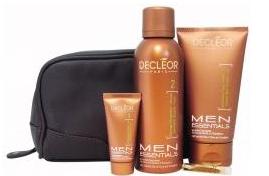 Lastly, to truly indulge — Shaving with a touch of Aromatherapy — Decleor has created an innovative range of five skincare products that work with a (fool proof) 3-step (well technically 5 steps…), numbered system. Believe it or not, these are actually great for women as well:) See below!
Clean Skin Scrub (step 1) — A daily cleanser and exfoliator to prepare the skin for shaving.
Aromessence Triple Action Shave Perfector (step 2A): For smooth, clear skin and a trouble-free shave. The light texture immediately absorbs without leaving an oily residue.
Smooth Shave (step 2B): The rich foam helps limit excess sebum, soothes, and refreshes skin.
Skin Energiser (step 3): Daily moisturizer formulated with Essential Oils that fights the signs of aging.
Eye Contour Energiser (step 3): The lightweight gel moisturizes and soothes the eye contour area, reducing expression and fine lines as well as signs of fatigue (dark circles, under-eye puffiness…).