I am pleased to introduce you to my dermatologist (one of the best in the biz in my opinion!)– Dr. Rick Wilson. Dr. Wilson has agreed to be our resident Beauty Snob Beauty Doc and will answer any questions you may have about your skin! Please post your questions in comments and I will submit them to him each month. To make an appointment for a magnified full-body skin cancer scan call (972)-560-6360 for an appointment.
Sun Exposure: Is the Risk Worth the Pleasure?
Director, Preventive and Cosmetic Dermatology, Cooper Clinic at Craig Ranch.
The golden tan that people love is actually an injury response to ultraviolet radiation (UVR) damage. Combine that with multiple dark moles and your risk of skin cancer—possibly fatal melanoma—increases dramatically. Fair-skinned individuals have an even higher risk of skin cancer at a younger age. Yet, you can control many of the cancer risks by getting a meticulous skin examination.
Malignant melanoma, or black mole cancer, is now the No. 1 fatal cancer in young women 26-28 years of age. And, the overall risk of melanoma has risen dramatically from one in 1,500 in 1920 to one in 63 at present. More than 1 million skin cancers are detected annually in the U.S. with 10,850 deaths from skin cancer—8,110 of those from melanoma—according to the American Cancer Society. An estimated 60,000 new cases of melanoma are anticipated for 2008. That's why early detection is life saving.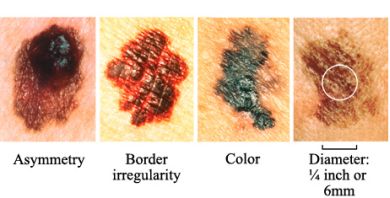 Medical research points to lifestyle issues as the primary cause for skin cancer. Tanning year round, from the summer sun to winter tanning beds, has seriously increased the cumulative UVR trauma to the skin.
Three simple behavior changes in your lifestyle will reduce your risk of the skin cancer threat:
o Properly apply the new broad spectrum (UVA and UVB) sunscreens at SPF 45-85, which can prevent most sunburns and some skin cancers.
o Avoid tanning beds as their deeper penetrating UVA light causes more rapid sagging and wrinkling change, and combined with sun exposure, causes redness and spider veins, blotchy discolorations, and dry coarsening.
o Get a yearly thorough skin examination. For those at increased risk, this provides the highest probability of early detection for the best outcome.
Prevention is the key. Don't accept anything less than a meticulous head-to-toe magnified examination of your skin by a board certified dermatologist. Unfortunately, most dermatologists don't take the time for a thorough exam. Consistent with the reputation for superb preventive medicine, Cooper Clinic at Craig Ranch provides first-class preventive and corrective skin care solutions.
If you are concerned that significant UVR damage has already occurred, there are corrective procedures available to regain healthier luminous skin. Procedures available include FotoFacials, photodynamic therapy, Botox, dermal fillers, chemical peels, laser therapy and home application of research-based antioxidant lotions.
Dr. Wilson has more than 25 years experience in preventive and cosmetic dermatology and is Board Certified in Dermatology and Phlebology, the evaluation and treatment of varicose veins. He is a nationally-known lecturer on skin care and varicose veins, and a former medical school instructor in advanced skin therapeutics.
Contact Dr. Wilson at:
Cooper Clinic at Craig Ranch
7850 Collin McKinney Parkway (Hwy. 121 and Alma Rd.)
McKinney, TX 75070
(972)-560-6360
www.cooperaerobics.com