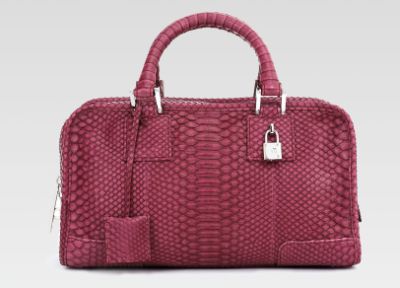 34 year old Brit designer Stuart Vevers (formerly of Bottega Veneta and Givenchy) has given Loewe (a luxury house formed in Madrid in 1846 by German Frederick Loewe) a massive shot of chic since taking over the reigns as Creative Director of the brand in January of 2008. I saw Loewe bags everywhere in Europe this summer, I was immediately drawn to the simple clean lines of the Amazona bag– especially the kicked up version with the L mythical logo (look closely, it is four Ls created in 1970 by then Creative Director Vicente Vela).

The bags are ultra luxurious and soft, no surprise considering Vevers' history with Bottega but the Loewe heritage is formidable in its own right (in Spain, they grace the arms of royalty and are as coveted as Hermes and Chanel!). I went to the Loewe boutique on Ave. Montaigne in Paris and saw all of these bags first hand– it took all of my will power not to scoop the entire lot up and run out! Patent ostrich skin (£4,125) is a surprising delight and the shocking pink raspberry python (£2065 25cm/£2510 40cm) is beyond fabulous. As for the crocs (£5,025 25cm/£6280 40cm), well, they speak for themselves, don't they? Jump to see more photos of the amazing Amazona. In the coming weeks, I will be introducing you to many other dreamy bags from Loewe– stay tuned! Call to order- US- 808-973-1590 or in London call Magda 44-207-225-6694. What do you guys think? Ready for another luxury brand to tempt you?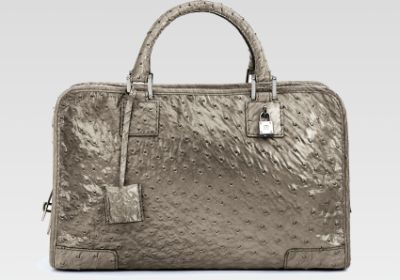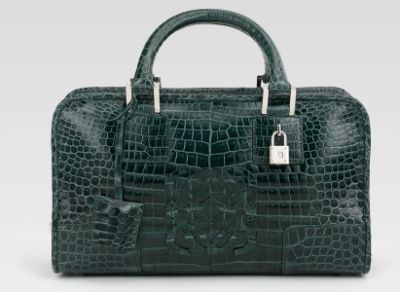 As you know, I am not a logo girl but I find the mythical L logo to be appealing. And this bottled green croc is so rich and deep I want to drown in its fabulousness~ (£5,025 25cm/£6280 40cm)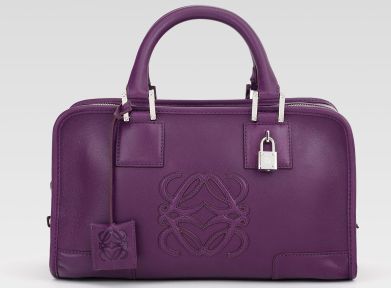 Purple Kip leather is supple and smooth, I love the color! Prices start at £690 for 25cm £890 for 40cm for leather bags.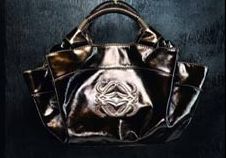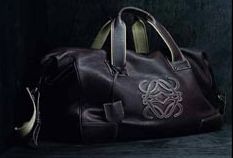 Check out the following pages from Loewe's Fall 2008 catalogue starring the uber sexy Stephanie Seymour.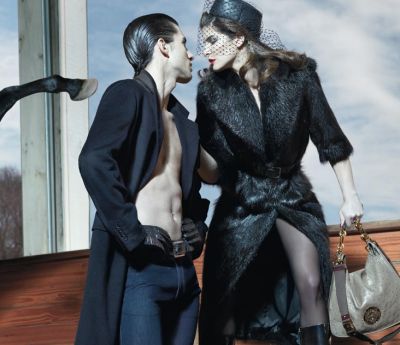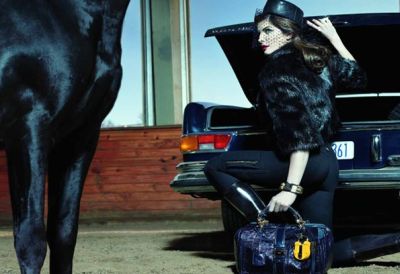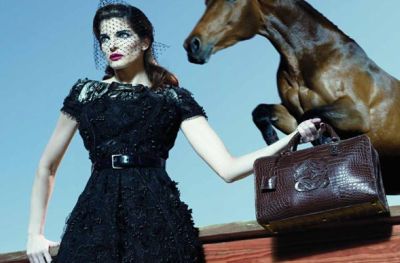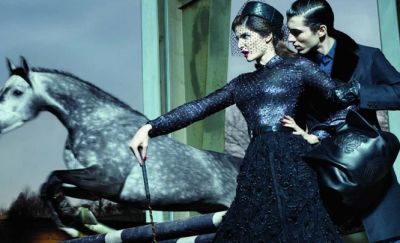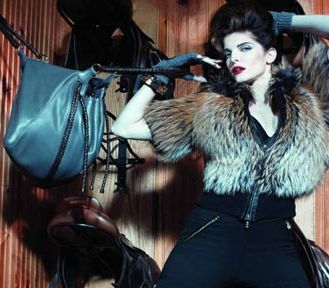 Photos courtesy of Loewe