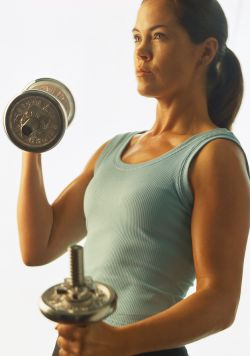 Want to give that sagging skin a lift? Resistance training is your answer. Two to three days of resistance training can increase your muscle mass and help to get rid of the sag. You don't have to lift like a body builder or spend hours in the gym.
Keep your weights low and do 12-15 repetitions to get a nice lean look. 8-10 exercises should only take you 20 -30 minutes once you get it down. Yoga and Pilates can also be a form of resistance training. Get with a personal trainer if necessary and get into a routine. Say goodbye to sagging skin and hello to a lean tone body!
For more fitness and health information visit www.thefitdivas.com.