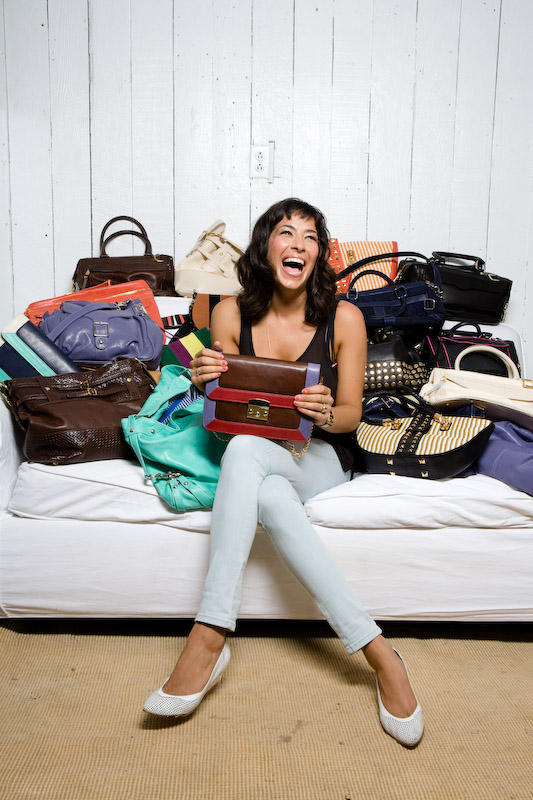 I had the chance to interview handbag guru Rebecca Minkoff who is one of the few designers who has mastered designing beautiful handbags in the $500-600 range and besides giving some insight into her style and what the fashionista totes around in her handbag, I found-out that come Spring 2009 clothing will be added to the mix! The San Diego-born designer actually began her foray into fashion by designing clothing and she launched her own line in 2001. It wasn't until her friend and actress Jenna Elfman asked her to design a handbag for her next movie that the
'Morning After Bag'
was born! Of course now, we've all seen the likes of Jessica Alba, Sarah Jessica Parker, and Debra Messing in her bags, but I can't wait for RM to venture back into clothing in the upcoming seasons! See what she had to say below!
How would you describe your aesthetic?
Modern Vintage
What you favorite Rebecca Minkhoff handbag to date?
Devotte stud tote.
Can you tell us about your current fall collection?
It was really inspired by travel with a French theme. More after the jump!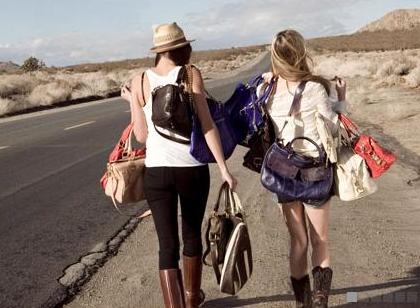 What was your inspiration for your Spring 2009 handbag collection?
Almost Famous- very rock and roll.
If we were to search your handbag, what are some things we'd be sure to find?
My camera, sidekick, pen, a RM wallet and chapstick.
When you're not wearing your own handbags whose pieces do you love wearing?
I only wear my own designs!
You've previously forayed into clothing design. What made you stop and what made you tackle clothing again for Spring 2009?
Check back with me soon 🙂
Who would you love to have wear one of your bags that hasn't yet?
Agyness Deyn! I would love Angelina Jolie and Reese Witherspoon to wear my bags.