LAST DAY TO ENTER TO WIN!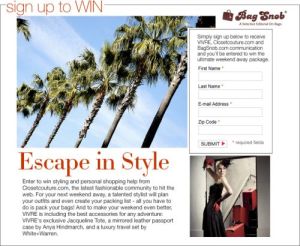 Bag Snob.com and Vivre.com invite you to discover Closet Couture— a revolutionary way to get dressed and organize your wardrobe! Imagine having your entire closet archived on line so that your girlfriends and/or stylist can suggest outfits for you! It keeps track of what you wore and when (very necessary for our social girls who get snapped by the press on a regular basis) so you can always look your best. You don't need to be a celeb to have a personal stylist, Closet Couture has partnered up with some of the best stylists in the business– all at your finger tips!

To celebrate this amazing fashionable online experience, we are giving away fabulous accessories to jump start your wardrobe (Jacqueline Travel Tote $795, Cashmere Travel Set $495 and Anya Hindmarch Passport Holder $165) plus the services of a Closet Couture stylist who will plan your next weekend getaway! To sign up to win, click here!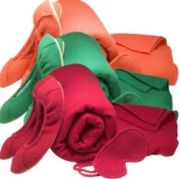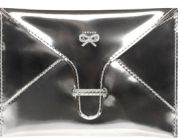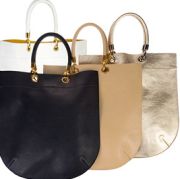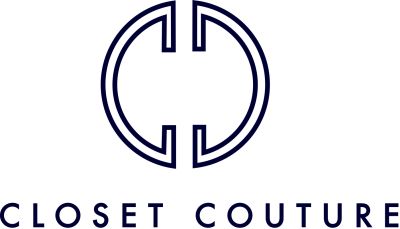 Click and Connect with Stylish Minds at Closet Couture
Frequently Asked Questions
What is Closet Couture?
Closet Couture is a social and fashion online utility that connects people of stylish minds
with those who live or work around them. Members can manage their wardrobes online,
define and refine their personal style, get help if needed, upload unlimited photos, share
links and videos, and create their own style cabinet made up of the best and the brightest. Closet Couture is the online resource for personal, immediate help – anytime, anywhere -so every woman looks and feels her best, every day.
I heard Closet Couture recently participated in an exclusive event called TechCrunch 50. What does that mean?
TechCrunch 50 is the CFDA of technology world, showcasing the top 50 start-ups in the
tech world from around the globe. The second annual TechCrunch launch conference
was held at the San Francisco Design Center on September 8th, 2008. Closet Couture was one of the finalists and was presented by Christine Elia in front of over 1,000 leading
investors, engineers and peers.
What fashion influencers are involved with Closet Couture?
In order to help realize her vision, Founder, Christine Elia recruited a sterling team of
advisory board members, most notably Eva Jeanbart Lorenzotti, Philippe Soussand and
Constance Klein.
What are the primary benefits of using Closet Couture?
As a peer-to-peer outlet that opens the scope to a world of new fashion options, Closet
Couture has the unique ability to open closet doors. Members can get personalized
advice, both free and from fabulous affiliated stylists; and seek out new merchandise and
special deals from participating retailers.
For stylists and retailers, Closet Couture is a means of growing their brands and client
bases at a low cost as well as improving customer service and building brand loyalty.
Closet Couture is anchored around virtual closets, which allows retailers to develop high
value customer service platforms and differentiate themselves in the marketplace. It also
provides an avenue for stylists to monetize their downtime and develop a larger client
base.
Closet Couture reinvents the way we connect with fashion by offering a voice for
designers, stylists, models, editors, and you. Some of the site's most popular features and
functionality include:
• Fashion calendar – Save looks on your calendar to track what you're wearing, and
who's seeing you in it. Never be caught in the same outfit twice!
• Packing lists – Ever forget that one essential item or get stuck up all night packing?
Now you can pack ahead of time from anywhere you have an internet connection!
• Wish lists – Love that celebrity look? Peruse through their closet and tag items you
like. Closet Couture will help you get the same look for less.
• Consultations – Need advice? Closet Couture stylists will create appropriate outfits
from the clothes you already own, or by complementing existing items with new
purchases from outside retailers.
• Forums – Curious about how to dress between Milan, New York City, Paris and Los
Angeles? Get the skinny on the latest local trends and seasonal tips here.
Does Closet Couture have partnerships that I may be familiar with?
Closet Couture has aligned themselves with a number of high-end retailers to promote
merchandise and expertise. To date, Closet Couture is pleased to announce the following
retail partnerships:
• HOLLYWOULD (New York, NY)
• House of Lavande (Palm Beach, FL)
• Il Primo Passo (Santa Monica, CA)
• KirnaZabete.com (New York, NY)
• Presse (Los Angeles, CA)
• Vivre.com
These stores will display merchandise and content on their respective pages, use Closet
Couture to suggest specific items for members, and offer additional services to their new
and existing clients. Additionally, stylists will be able to suggest items easily from their
stores.
Who is Closet Couture's target audience?
Women of all ages and anyone with an interest in fashion will gravitate instantly to
Closet Couture. From the occasional to the avid fashionista, from professional to
recreational stylists, from established to up-and-coming designers, Closet Couture
members have one common denominator: must love clothes.
How easy is it to use Closet Couture?
Closet Couture is a user friendly site that not only offers step-by-step guides but also
simple tools to upload images with out any hassle. Start networking immediately.
How does Closet Couture partner with stylists?
All stylists on the site must be vetted and approved by Closet Couture. These affiliated
stylists have the unique opportunity to work directly with clients from any location and at
any time. Stylists can help clients fine tune their look, choose their outfits and curate
their wardrobes.
Additionally, Closet Couture allows stylists to reach new clients in other markets, build
their names as a brand and promote themselves as an expert in their preferred arena.
Stylists can also offer Closet Couture to their current clients as a way to work with them
in a new capacity, resulting in a steady stream of income and broad range of clients who
are interested in these services.
What services will stylists offer to Closet Couture members?
Closet Couture provides an a-la-carte menu of styling services for their members from
which to choose; the stylist is then contacted through the site and can accept or decline
the job according to schedules and availability. The stylist then completes the service at
their convenience, within the agreed upon time frame.
The service list ranges from a single outfit selection ($25.00) to packing for a vacation
($300.00) to a full wardrobe overhaul ($1000.00).