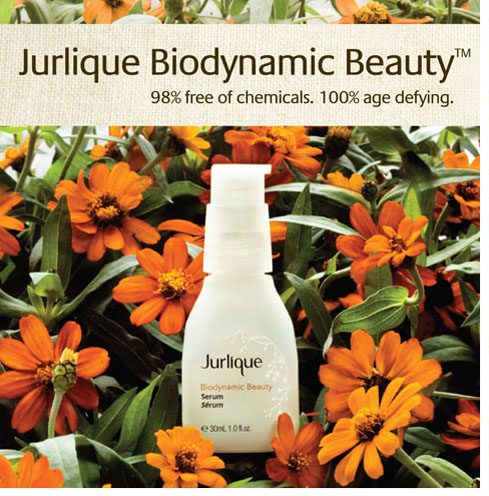 I've never been a huge fan of facials. I never seem to be able to relax — something about people touching my face always makes me uncomfortable and because of my pale and sensitive skin I usually worry that I might breakout. That said, I've heard wonderful things about Jurlique's spa treatments included their facials, but I have yet to try them. What I have tried is some of their products. The Australian-based brand's products are free of artificial colors and animal content, are never tested on animals, and Jurlique also farms and harvests many of the organic herbs and flowers that go into its beauty products! They just came-out with a new Biodynamic Beauty range to address concerns of aging skin with a blend of biodynamic and organic herbs and flowers combined with naturally derived ingredients to soften fine lines, wrinkles, and discoloration. The new collection is completely free of Parabens, Mineral Oils, Propylene Glycol, Sodium Lauryl Sulfate, Synthetic Emulsifiers, Artificial Colors or Fragrances. After the jump get Amanda Dawson, Jurlique's Executive Director of Global Education, tips on how to create your own at-home spa treatment!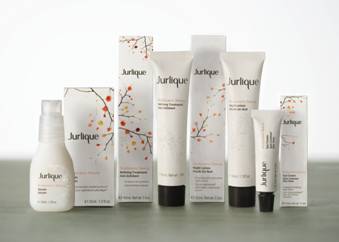 1.) Kick off your shoes, unplug the phone, turn-on your favorite music, light a candle, close the door and settle down with your favorite book and bubbles.
2.) Begin the treatment by cleaning skin with the appropriate Jurlique cleanser ($40) to prepare the skin for exfoliation.
3.) Apply the Biodynamic Beauty Refining Treatment
($35) in small circular movements with a gentle upward motion over the face and décolletage to provide deep exfoliation and clear away debris and impurities allowing for deeper penetration of the appropriate Jurlique mask.
4.) Choose the mask with the benefit you desire: the Purifying Mask
($45), for its cleansing, purifying and rebalancing oiliness properties, or the Intense Recovery Mask ($49), for its hydrating, revitalizing and maintaining balance benefits (insider tip: keep the mask on for 10 minutes and apply when bathing, to further relaxation).
5.) Next, apply the appropriate Jurlique Mist ($31) (Rosewater Balancing Mist to maintain balance Citrus Purifying Mist
to rebalance oiliness, Chamomile Soothing Mist to soothe sensitivity, or Lavender Hydrating Mist to rebalance dryness) to refresh skin after the removal of the mask and prep skin for the following Serum.
6.) Follow with the application of the Jurlique Biodynamic Beauty Serum
($75) and Biodynamic Beauty Night Lotion ($55) (can also be used during the day) to the face and neck, also in a gentle press and release motion.
7.) Continue the treatment with the Biodynamic Beauty Eye Cream
($45), applying around the eye contour area in gentle press and release motions.
8.) Complete the treatment with the application of the Jurlique Silk Finishing Powder ($36) to reduce the appearance of shine, yet allow for Jurlique Essential Oils and Flower Extracts to continue to soak in.