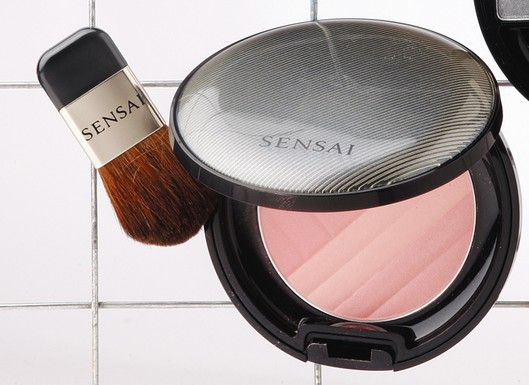 I was so excited to read in WWD that Kanebo is gearing-up to launch Sensai Colours, a new treatment makeup line consisting of 22 eye, lip and cheek items with formulas that draw on water and silk to address moisturization and impart a silk-like glow! Sensai Colours lip items consist of two ranges: Lasting Treatment Rouge and Deep Moist Shine Rouge. Lasting Treatment is offered in 18 shades and is formulated to provide long-staying, vivid color with pigments coated with kanten, a jellylike substance obtained from red seaweed and often used as a thickener in Japanese food. The Deep Moist Shine items aim to moisturize lips with a translucent film of color with Phyto Volumising Oil. It is available in 12 shades. There will also be a silky lip gloss in two shades, a lip base with SPF 15, three eye shadow palettes each with four shadow choices, five cheek blush, two eyebrow pencils, two liquid eyeliners, two eyeliner pencils, six lip liner pencils, and a fragrance-free gentle makeup remover. After the jump see photos of Scarlett Johansson in the upcoming film, The Spirit, where she's decked-out in Kanebo!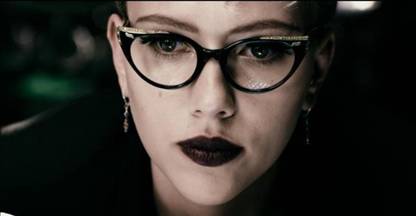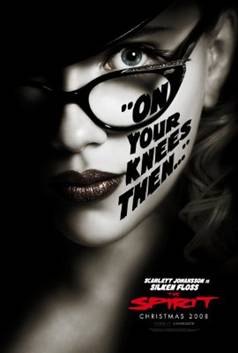 Q & A with Heba, Thor, Make Up Artist from "The Spirit" who worked on Scarlett's looks for the film!
SENSAI Advisor: The SPIRIT is a remarkable-looking film, it's really uber-designed visually, how did you decide on the 'looks' for the film?
HEBA THOR: The original comic book is from the 40's so we based Scarlett's character, Silken's look loosely on a film noir look with a bit of an exaggeration. We used lots of eyelashes from pink to really long on the ends and we used upper and lower lashes for some scenes. And lots and lots of liner!
Scarlett has pale and very beautiful skin and I wanted to create a bit of a contrast to make her look more like a character in a comic book.
Sensai Advisor: Tell me about your experience working with SENSAI by Kanebo
HEBA THOR: Kanebo's SENSAI line really does go on the skin like silk, it's easy to work with and provides good even, lasting coverage. I work with all sorts of skin-types and I have never encountered any problems or reactions with any actresses, never any allergies or break outs from it.
The skincare doesn't leave any residue and therefore is perfect as a base for applying make up.
SENSAI Advisor: When you have to create characters like these, how do you go about using makeup to make them stand-out, practically speaking?
HEBA THOR: On her face and chest, when she wore very low cleavage costumes, I used the SENSAI SILK Brightening Cream to give her the all around glow and over that I put on the CELLULAR PERFORMANCE Brightening Makeup Base to get her face a little paler and it gave a beautiful illumination.
For foundation I used Total Finish Foundation in Soft Ivory which is a little lighter than her normal tone. By using that foundation I was still able to keep that glow coming through!
A very light SENSAI Concealer in their lightest shade, came on next to highlight around the eyes.
SENSAI Advisor: Because it's such a "noir film", the eyes take on a different look–how did you get the effects you wanted for Scarlett?
HEBA THOR: We began by using CELLULAR PERFORMANCE Eye Contour Balm on her eyes for a treatment and a good base. The 38 Degree's Mascara came on after powdering lightly with Kanebo Translucent Powder. The 38 Degree mascara worked great with all the eyelash changes as it only comes off with body temperature water.
At the end of the day I cleansed her face with SENSAI Cleansing Gel with scrub and used lots of SENSAI moisturizer to take care of her skin after a long day of shooting in New Mexico's dry air, it helped to keep her skin fresh!