As we leave 2008, there are a few bags we would like to leave behind with it. Let's forget them forever but before we do so, let's just have a gander one last time for kicks. If you own one of these, don't feel bad, it could just mean that you are on the super cutting edge of fashion but one thing is for sure, you will not be revisiting these bags in 2009 and there is no closet deep enough to hide them!!! As with everything else I do, the numbering is arbitrary but is loosely based on the travesty to its label as well as how much they scare me.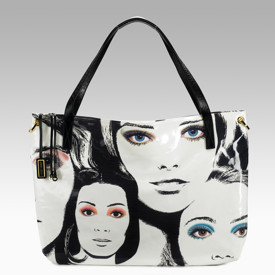 10. The Jimmy Choo Face Canvas was defended by many, at least by as many as there are faces on the bag, but I guess if your face is immortalized on anything with a designer label on it, you could forgive but for the rest of us, we should not. I have nothing against the models depicted here but faces and bags just do not go hand in hand. And the humongousness along with the fact that it is super glossy, as you can imagine just makes it all that more gross.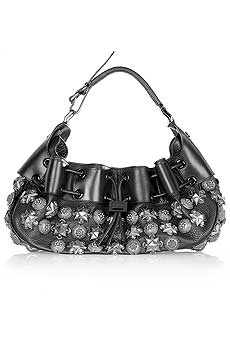 9. If you want to use the Burberry Warrior as a self defense weapon on late nights out, then by all means, but if you think this is in any way fashionable then you need to arm yourself with a few self help fashion tip guides and subscriptions to magazines that aren't written by fan boys (it's ok if you need to look up that term, it is probably good for your fashion sense that you aren't such a Star Wars fan).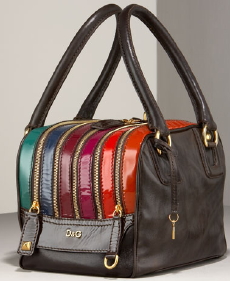 8. I actually really love this Dolce & Gabbana Lily Satchel for comedic reasons. I call it the Toaster Oven Bag. Not only is it plain ugly, it is the worst conceptualized bag. I am not organized but even for a type A anal retentive, would you really use the green zip compartment for all your makeup, the blue zip for receipts, the purple zip for your wallet and the orange zip for keys? Maybe you keep the secret key decoder to where everything is in that outer pocket.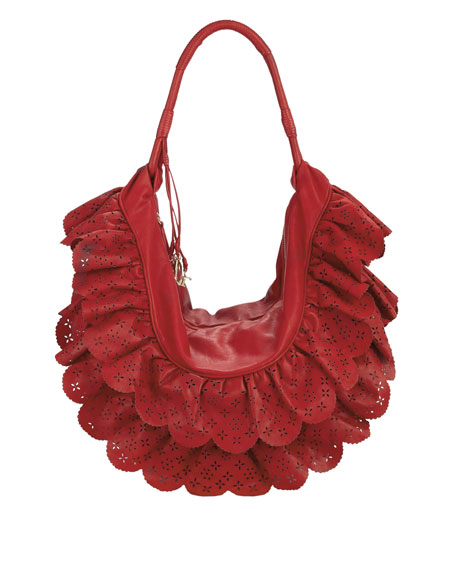 7. Who says underwear is just for your butt? The Dior Gypsy clearly thinks otherwise, it might be liberating to know that panties are for everyone and everything now, but some things should just be kept in the dark.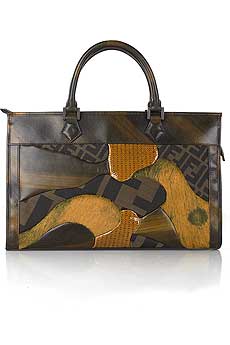 6. This may be a conventional bag being that patchwork is a staple in our bag diet now, kind of like how chicken poo is a part of a cow's diet, but this Fendi Patchwork Tote kicks it up a notch with the swirly patches and fur. I am not sure why it is better but square and organized quilt-like patchwork bags are easier on the eye, at least I know to just look away when I see one but with this, it draws me in and makes my eyebrows twitch.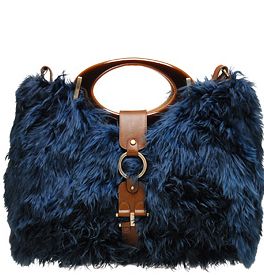 5. This is on the list purely out of spite because I own the leather version of this Marni Blue Alpaca Fur. The regular balloon is so cute and usable and not at all ridiculous like this Cookie Monster variation. And how sad that they would restrain the poor little creature with a strap through the middle? Just everything about this wrong. Screw Marni for screwing with my beloved purple new balloon!!
4. The Marc Jacobs Sahara is an obvious ode to the new Madagascar movie, but I've stopped asking "Why?" when it comes to Marc Jacobs. Why would you ask why Britney Spears won't just be a responsible adult or why Katie Holmes can't tell that she is a prisoner or why Amy Winehouse won't look in the mirror? These are questions that have no answers, same with this here.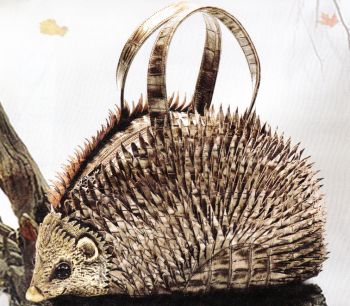 3. If you are an animal love, as in PETA, you simply would not buy a crocodile bag, but even if you are an animal lover like those who love anything that is cuddly and cute, you really wouldn't buy a spikey pokey bag that looks like the biggest nastiest rat on earth, a possum. So I guess that leave this Braccialini Crocodile Possum to dedicated marsupial lovers who have money to throw around. But even Michael Jackson is broke these days.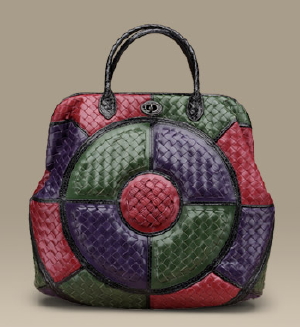 2. Fine, this Simon Says bag may not be the worst of the year and maybe it does not deserve the # 2 spot but this Bottega Veneta Multi-Nero Pebbled Ayers is the biggest travesty to the legacy of the unparalleled House of Bottega Veneta and that alone should top this list. "Classic" should be tattooed on everyone who works there so they don't forget.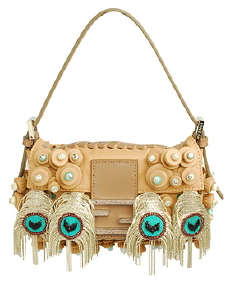 1. The silliest, funniest and scariest bag of the year is the Fendi Peacock Fringed Pochette. This is what has become of the first and once only "it" bag and that's why it tops my list. Not even Sarah Jessica Parker can pull this one off. I don't care how cute and fabulous you are, the only thing you're going to attract with this thing is a peacock in heat.