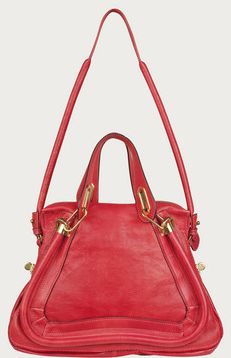 Unlike other bag blogs, Kelly and I do not solely review bags from our affiliates or advertisers (other blogs do because that is how they make their money! We are very creative and make our money from many different revenue streams that do not sacrifice our content– get your heads out of the gutter, it's all PG). Plus only reviewing bags from our affiliates would be, like, so boring! Instead, we seek bags from everywhere (atrocious or not) so that you can be entertained and educated. But you knew that already, didn't you? This is why you return to Bag Snob time and again and I hope we meet your expectations. If not, please email us and let us know how we can improve our site!
So, welcome to 2009 everyone. Today is the first day back to work for most yet it's a sluggish start for me because we went from 85 degrees on Saturday to 31 degrees today (Monday) here in Dallas. My body is really confused and doesn't know if it should be in a bikini or a snowsuit. It's as if mother nature is telling us to move home to LA though my hubby quite enjoys experiencing all four seasons, even if it's in one weekend. But enough of my rambling. During my hunt for interesting bags, I came across the Chloe Paraty (which I love in white or black python) in pink leather. You might crucify me for this but the leather version of the Paraty just does not do it for me– no matter what color (even my beloved pink!). Have you seen this bag in leather as opposed to python? It's as stiff as the Edith (I loved it until I put on my shoulder) but bulkier than the Paddington (still my fave Chloe). I do like the construction of the bag– its shape is amusing, the hardware subtle yet pleasing and the rolled edges resemble a structured bag without the formality of one but I only like it in python– so soft and supple, the way this bag is meant to be. Some of you complained that our love of exotic skin has blinded us– all I have to say is bag designers should "MAKE BETTER LEATHER BAGS". Woah, that felt good. But if you are still in the position to buy trendy bags without going bankrupt, this is at matchesfashion.com for £970.00/842 excluding vat or $1,219 USD.
Oh and totally off topic but is anyone sick of the latest "it" bags category? It's so 2005. I am trying to convince Kelly to rename this category the Latest "Snob" bags. Snob as in worthy of you pulling out your plastic. Let me know what you guys think.