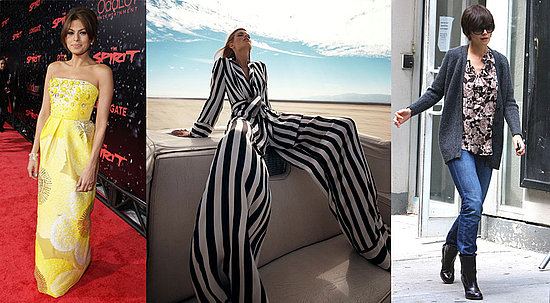 FabSugar knows how to make you slimmer and taller Fab Body Guide: Elongate Yourself!!
Stiletto Jungle shows how to get Blake Lively's Gossip Girl makeup look.
All About the Pretty has a new styling iron giving her joy with the Sedu Revolution Nano Ceramic Styler.
Lindsay and Sam did break up! Allie is Wired explains the proof.
Couture Snob what's happening in Palm Beach!
Quinta Trends talks with the rebel child of the Chilean fashion sceneRodrigo Henriquez.
Debutante Clothing shares Karl Lagerfeld's silent homage to Coco Chanel.
Ladybrille says Mobile Cinema Brings the Magic to Africa!
Shopping and Info wants to tell you about the Turquoise trend
Fashion Pulse Daily finds out if $7 mineral makeup is just as good as a $40 version!
The Fashionable Housewife shares her Top 5 Weight Loss Tips so you can stay on track!