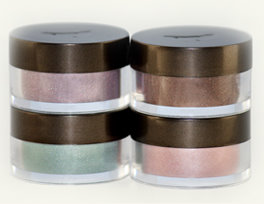 If a city could perfectly capture the essence of spring, what city comes to mind? …Paris!
Paris is iconic for its springtime beauty, which has been expressed in many a song, photograph and film. Spring is about pastels and floral prints, milkshakes and balloons =). This spring, the ultimate color 4 pack is "April in Paris" by Alima Pure. This color quad is all you need to embrace the warmer weather (picture yourself in the dreamy medium lavender strolling through an outdoor market, with a basket of flowers -sigh-)! Personally, I have been patiently waiting to put my winter colors on the back burner and play with my pastels, so join me in taking a mini holiday to Paris with Alima Pure's gorgeous new line! April in Paris- $25 (a $36 value) ** $2 from the sale of each Gift Collection will be donated to the Global Fund for Women.**
RANDOM SIDE NOTE: This color collection reminds me of the Miss Dior Cherie commercial directed by Sofia Coppola– which is the inspiration for my daytime makeup look for the summer!