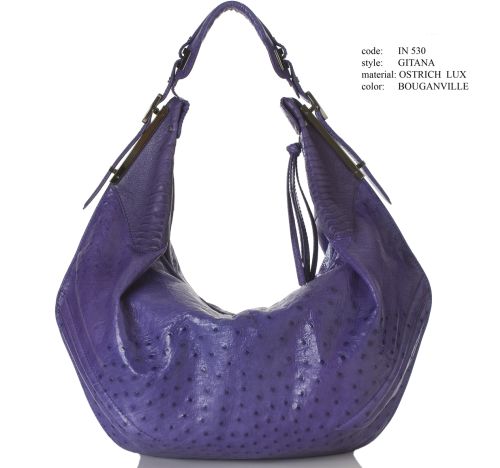 Nuti's PR office in Milan sent me this image today and I just had to share! What a genius use of all parts of the ostrich! The quills are most popular of course and most widely used but the ostrich leg (very sturdy) is receiving a lot of love lately from designers looking for an unique addition to their bags. The Nuti Gitana tote in bougainville (a lovely shade of violet purple) is the perfect example of how to showcase the ostrich leg without looking cheap; it is in perfect proportion to the bag and doesn't look pieced together haphazardly. The Gitana is 3,050 euro (roughly $4,239) I'm waiting to hear the US boutiques who currently carry this but meanwhile– Get your Nuti fix here!
(Jump for close up details!)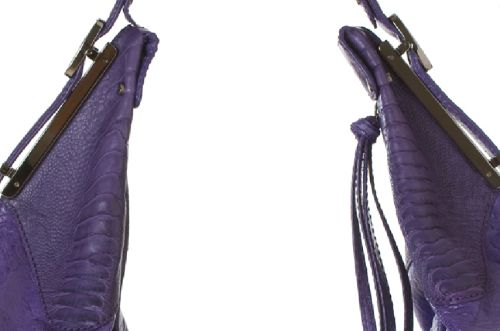 See how the legs are in perfect symmetry? It's such a great way to show off the scale like details on the ostrich leg without disrupting the supple lines of the ostrich bag.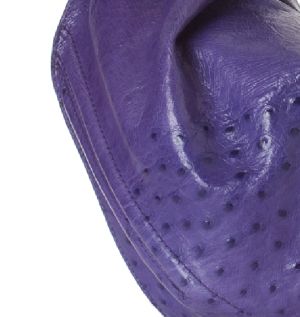 The stitching on the side keeps the bag in its rounded shape while holding the slouchiness the bag demands.