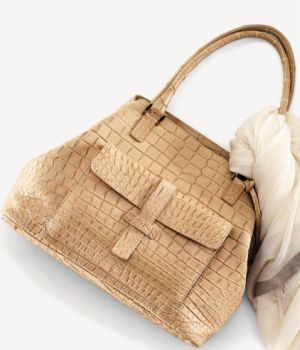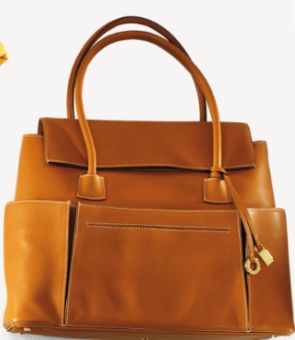 There is nothing more quietly luxurious than Loro Piana bags (kind of how Hermes was before the tabloids and Hollywood got a hold of them). I bought the Globe bag for Kelly's birthday 3 years ago in pale pink (and picked up a violet version for myself) and it's still one of my favorite go to globe trotting bags.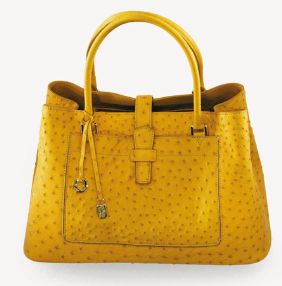 It transforms from an easy city tote to giant hold all with multiple pockets (back, front flap, 2 interior zipped, one cell, one ipod and a small id pocket) so you stay organized no matter how jetlagged you are! (30cm Mini globe $2,350 in leather).
I have compared the craftsmanship of Loro Piana with my Hermes bags and I have to say, it comes pretty damn close (and a helluva lot more functional). But the price is still reasonable in comparison.
In addition to the 'Globe' bag (in crocodile above, $18,500) there are a couple more bags I am coveting– Loro Piana bags transcend time and trend so I don't even think about the season its from!– the 'Bellevue' in sunny yellow ostrich ($11,900) is making me re-think yellow bags and the 'Coral' bag (35cm, $4,195) in calfskin is a must have for summer and fall. The perfect shade of luggage, it will complement a pair of white shorts or a creamy cashmere sweater, Loro Piana natch. All at Loro Piana boutiques worldwide. Please call Susan for more info 212-980-7961.