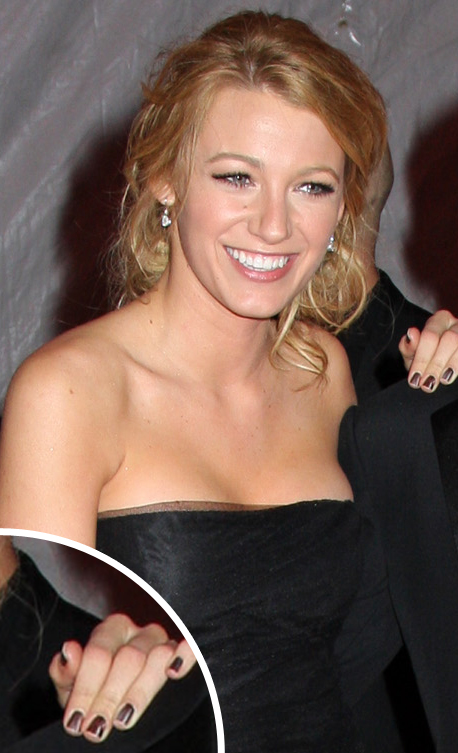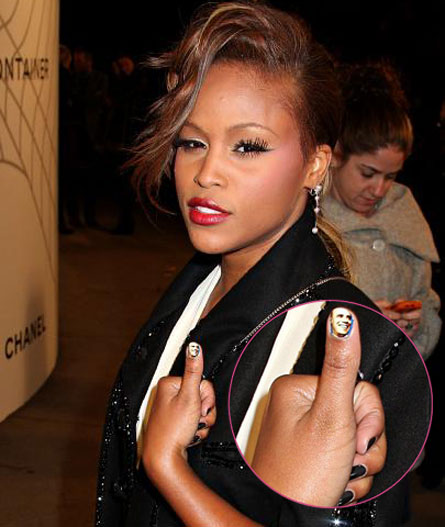 A few days ago Honey Magazine hosted a small party to celebrate their magazine — after years of being published in print, it's now completely online. The invite said that Minx was going to be on hand to give manicures so I excitedly headed over. I've been to a few parties recently where Minx manis/pedis have been offered, but I've never actually had the time to wait for my turn to do it — finally I was going to be able to have fun metallic nails like the ones Lady Gaga has been sporting! Unfortunately things didn't turn out as great as I hoped. Minx is nail art. You can have pretty much any design imaginable put on your nails. Among the stars who have done this are Victoria Beckham, Leighton Meester, Heidi Klum, Beyonce, Megan Fox, Liv Tyler, and so many more. They take what basically looks like a sticker, heat it under a heat lamp for a second, and then put it on your nail. The sticker melts a little under the heat lamp and adheres well to the nail. Then using a nail file and scissors they get off the excess sticker (this takes awhile too and files down your nails in the process which bothered me!). You can only get Minx nails done at salons (Bliss offers this. Manicures are $55 and pedicures are $85). I'm not sure if my Minx manicurists was a newbie to the process but it took FOREVER! I almost fell asleep during the 45 min process as she tried on different stickers unable to find out which would fit my nails. More after the jump!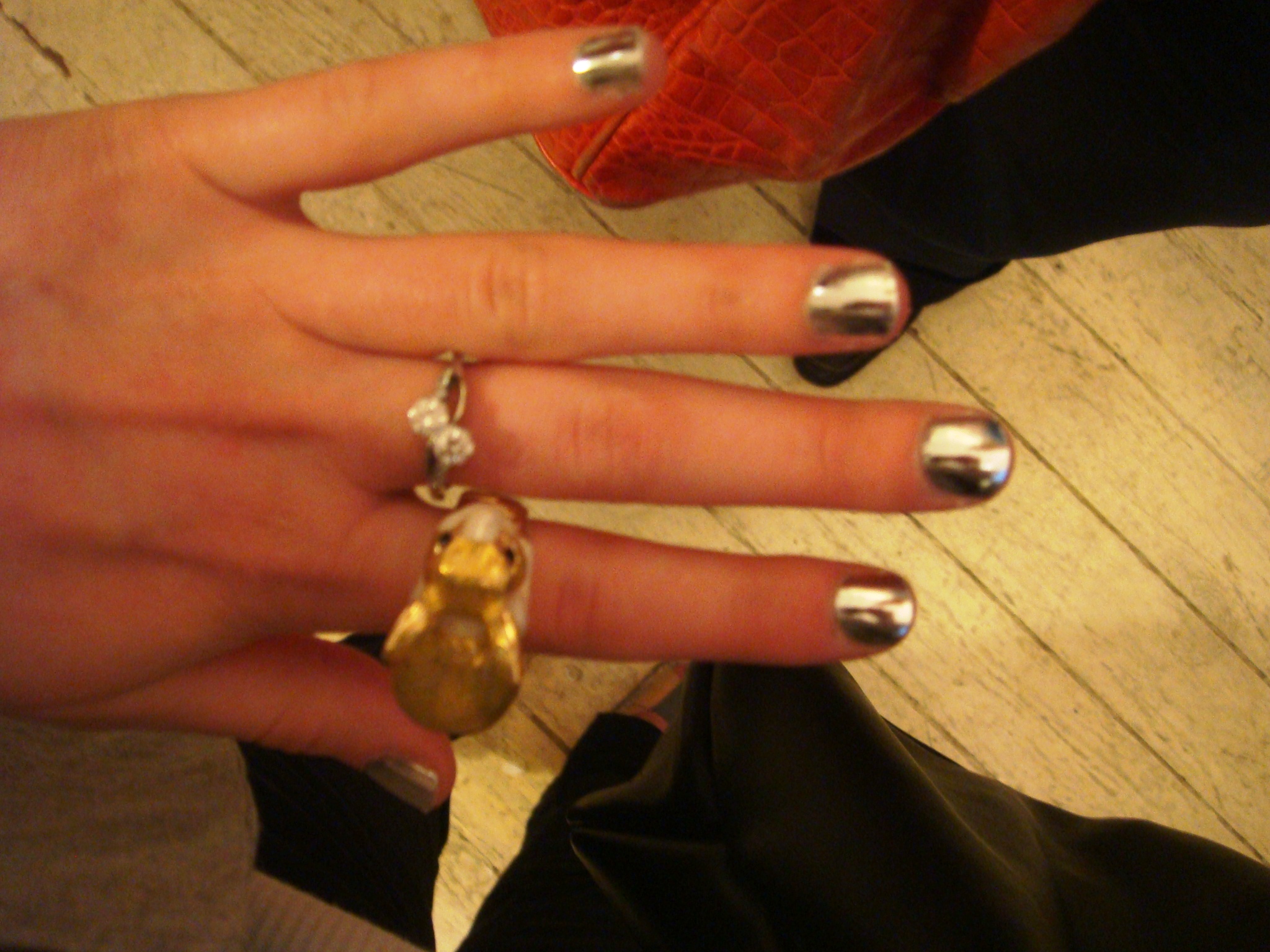 My nails!
Luckily after the 45 min process I have to say that I absolutely loved how my nails looked — so futuristic and fun! The manicure is supposed to last 4 to 8 days (longer if you have short nails like me). Come the next day however my nails were already peeling at the edges! Perhaps for the better I thought to myself — I was hosting a dinner party at my apartment and the metallic silver didn't really go with what I planned to wear. Alas taking the Minx nails off is a
PAIN IN THE BUTT!
Even as they start chipping off you can't just peal them off. You have to heat them under a blow dryer and hot water — messy, time-consuming and annoying! Plus this seems like it would be bad for your nails (though I was assured that it wasn't….). I understand that if people want to get elaborate designs on their nails that doing Minx would make sense (even though I personally find leopard print and such on nails rather tacky unless you're under the age of 12), or for fashion shows, but for a regular manicure this is just too much of pain and does not last long enough for the price..I'm sticking with nail polish! Now I'm on the hunt for an uber-metallic silver nail polish to re-create the Minx look minus the hassle! Does anyone have any recommendations?