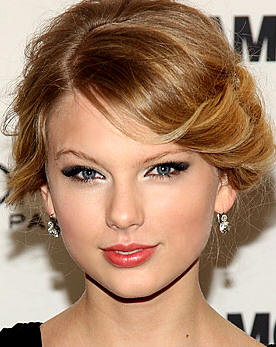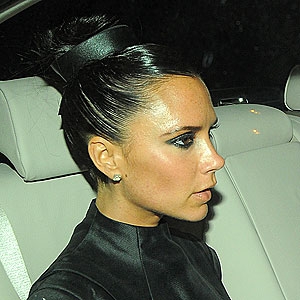 There are so many wonderful new loose mineral eye shadows in shimmery tones available it's little surprise that they have become popular on the red carpet. From Megan Fox to Taylor Swift, stars are livening-up their natural looks with a touch of eye shimmer (love how both Taylor and Megan combine the shimmer with cay eyes!). I was able to get the scoop on this trend from lifestyle stylist and founder of DEX New York, Dex — see what he had to say below!
Why do you like shimmery eye shadows/makeup?

Shimmery eye shadows and makeup with a hint of glow in general, captures the youth and sparkle of beautiful supple skin. It also reflects light, hiding dark circles and uneven skin tone.
When is shimmery eye makeup good/bad?
Shimmery eye makeup is best suited for younger skin. If applied to more mature skin, one should be very careful to use the shimmer stuff more sparingly. Keep it away from fine lines and wrinkles. Use on the eye lids as to pop the matte base color on lower lids, as well as line lower lash line to open the eye, then followed with a black matte liner.
How do you apply shimmer around the eyes?
Use shimmery eye shadows on the brow bone to accentuate light contrasting from a dark matte shadow on the lid; which gives depth and shape to the eye.
Can be used for both dramatic and soft looks.
More after the jump!


Does one have to stick with neutrals like white, cream, gold or silver?
No! But, preferably one should use those hues of color for the brow bone. If you choose to go for hues other than neutrals, I suggest you blend with like colors on the lower lid.
What colors flatter which eye shades/hair colors?
When it comes to choosing which shades of eye shadow colors, I prefer to use the skin tone as a jumping off point. Fair Skin tones – Pinks, Peaches, Pastel like colors. Medium Skin Tones – Golds, Browns, Yellows. Dark Skin Tones – Reds, Coppers, Metallics. In general it all
depends on the occasion, wardrobe, and the mood you are in. Most importantly use the skin tone as a guide line.
Any other tips on wearing shimmer around the eyes?
When you want to open the entire face, use a shade of shimmer that is a deeper than you skin tone above brow to temples. To contour your nose line, use a shade of shimmer that is lighter than your skin tone on the bridge of your nose. To add more pout to your lips, add a shade of shimmer that is light in color to the center of your pursed lips. To make your cheeks more pronounced, add a shade of shimmer lighter than your skin tone on your cheek bone, then add a dark matte bronzer below the cheek bone for contour. All the while blend both applications together.