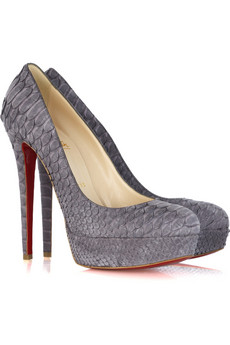 Bag Snob – Dior is not for grandma's anymore, the Granville Handstitched Cannage tote will convince you.
Couture Snob is ready to sell her soul for these Christian Louboutin Bianca python pumps.
Tot Snob has the Joie Fall collection for your casual chic tots.
Comic-con is not for nerds anymore, Fab Sugar reviews the fashion of the celeb hotties who were there.
Nitrolicious takes a look at LA designer MM Couture's Fall collection.
She Finds points you to the Ugly Truth fashion.
Bella Sugar's trend alert: white nails! If Gwen Stefani says its cool, it must be =)