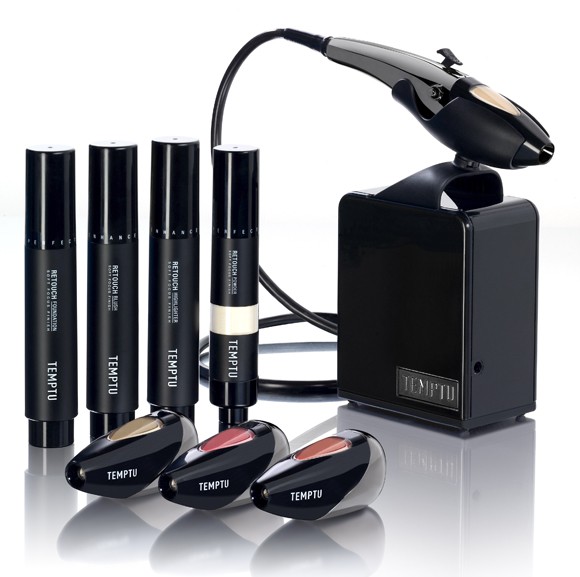 Anyone who reads what I write on a somewhat regular basis probably knows that I'm very self conscious about the fact that I'm so ghostly pale! I have constant tan-envy. While I'm surrounded with olive skinned-beauties basking in the sun, I'm hiding under my hat and sunglasses, my body often covered in a towel. I'm not big on the self tanners and I rarely do spray tans because either I end up looking too orange or I just feel icky and like I'm totally covered in makeup (plus when the spray tan starts to fade it can get patchy not to mention if you get it done in the summer and don't have time to let it dry completely, it will start to melt off…). Little surprise that when I heard that Temptu was going to come out with a home airbrushing kit, I inquired immediately! This inquiry was quite a few months ago and it wasn't until two weeks ago that I finally met with a Temptu rep about the at home kit. Temptu literally does airbrushing for ALL the stars — even guys like Robert Pattinson, Chase Crawford, and a bunch of athletes love it — it's THAT natural looking. Ironically when I was planning on meeting with the rep, Ava, I suggested going to Nespresso, a cafe which is right by my apartment. Turns out Temptu Air's pod system was inspired by the sleek Nespresso pods! More after the jump.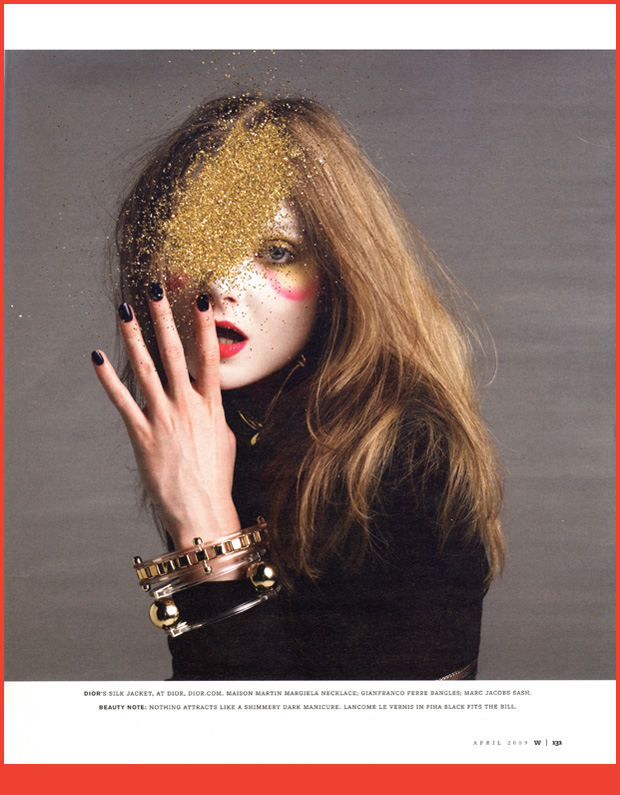 Temptu has been in the airbrushing business for almost three decades (they've been used behind the scenes for Christian Dior, Trovata, Italian Vogue, W, Harper's Bazaar…), but this kit marks not only the first time we'll be able to airbrush ourselves in the comfort of our own home, but it's the first time Sephora (who is the product's exclusive carrier through the end of the year), will be selling a system like this. Yes, it's that straightforward, small, and sleek. In fact, Sephora is so proud of this product that they will have dedicated staff members for Temptu Air whose sole job is to show shoppers how easy it is to use.
I was so excited to check the machine out that we popped it in at Nespresso and airbrushed my cheeks! Later I progressed to my entire face and seriously, it looks SO NATURAL. This is the future of makeup. No lines, no blending, no excess makeup — it didn't even look like I was wearing makeup. That said it takes a try or two to master because you need to get a feel for how long and how much pressure should be applied. It's easier if you try it out on a friend first.
The system works with pods (foundation, blush, or highlighters), which you can swap out (each last 1 to 2 months and they're self-sealing). They've also got Retouch which is a complimentary product line that has an on-the-go conventional brush with makeup (foundation, bush, or highlighter) so you can touch up the airbrush throughout the day (though from my experience the makeup lasts all day).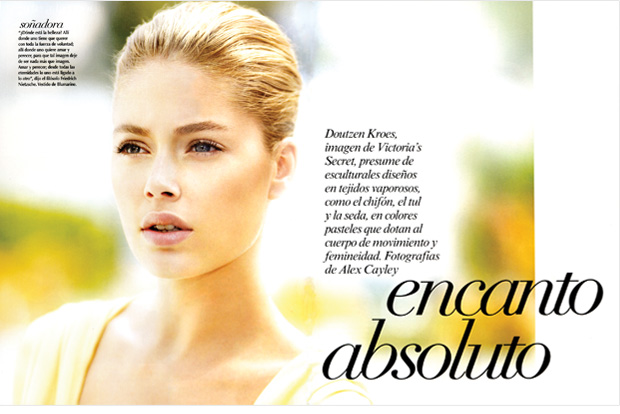 The line is 100% safe, the makeup is silicone-based, there are a number of shades to choose from, and the kit which retail for $225 comes with an instructional DVD. I can just see it now, come next year our compact foundation will be as antiquated as a video cassette!
Temptu is launching online at Sephora on August 1st and in Sephora stores nationwide on September 15th.