Are you ready to do your good deed for the day? How about clicking on a website, pledging your support and have $2.00 donated to Dress for Success in your name at no cost to you!?!? This is an organization that is very dear to me and I ask each of you to join me in the cause: To promote the economic independence of disadvantaged women.
Dress for Success will receive $2.00 from Allergan for each pledge. It cost you nothing and Dress for Success receives a very generous donation that will help transform women's lives. Also on the website are women's success stories– if that doesn't inspire you I don't know what will!
Watch Vanessa clean out her closet here!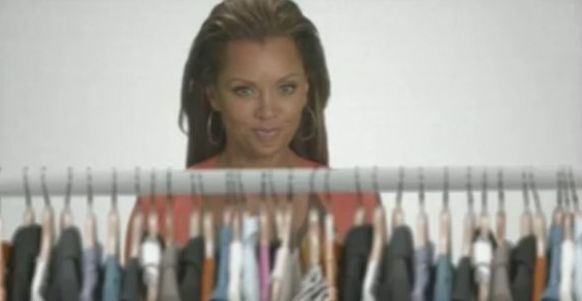 Dress for Success
The mission of Dress for Success (DFS) is to promote the economic independence of disadvantaged women by providing professional attire, a network of support and the career development tools to help women thrive in work and in life.
Founded in New York City in 1997, Dress for Success is an international not-for-profit organization offering services designed to help their clients find jobs and remain employed. Each Dress for Success client receives one suit when she has a job interview and can return for a second suit or separates when she finds work.
Since 1997, Dress for Success has served almost 450,000 women around the world. Each year they reach more than 40,000 women in the United States, Canada, the United Kingdom, New Zealand and the Netherlands. All Dress for Success organizations are not-for-profit entities, with Dress for Success Worldwide and its U.S. affiliates having 501(c)(3) charitable status and those outside the U.S. operating as registered charities. Clothing donations and financial contributions made to Dress for Success affiliates within the U.S. are tax deductible to the extent allowed by law.