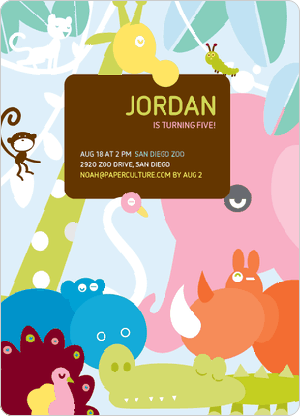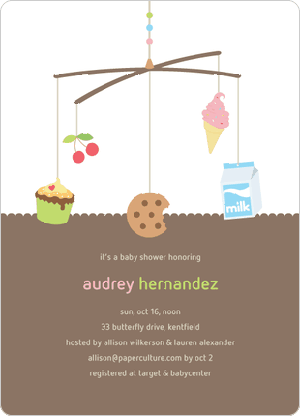 Tots' Birthday Party invitations and Baby Shower invitations


Tot Snob and Paper Culture are giving away 30 prizes in 30 days, a winner a day for the entire month of August!! You will get a gift card worth $25 to be used on any product at Paper Culture.
If you're like me, you spend a lot of money on cards and invites because you will accept nothing but premium, heavy stock paper (130 lb weight). Finally, here is a company that provides custom service of superior quality paper at affordable prices! Most cards are $1.49- $2.39. The designs are modern, fun and chic. I love their signature rounded corners on all their cards, it gives an additional bit of sophistication. They will also address, stamp and mail out your cards – which we can all agree is the worst part, for FREE until the end of the year!! You just pay for the stamps. And if you think this company isn't complete in all their goodness, they use only 100% post consumer recycled paper AND they donate to local charities (in San Francisco). You gotta just feel good supporting a company like this, I know I do. And after working with them, I am in love with their professionalism and incredibly courteous customer service (yes, I already bought a bunch of stuff, including a personal sushi note card, so cute!). They are giving Tot Snob readers 20% off with code TOTSNOB20 until 10/31/09.
To ENTER this giveaway, just sign up for our weekly newsletter. Even if you are already a subscriber, you will need to sign up again for this giveaway (you will never receive more than one newsletter from us). Ends August 31st at 11:59PM EST. One entry per person please and you must provide a working email address in order for us to contact you when you win. Winner will be selected using a random computer drawing. Good luck!
Thank you PAPER CULTURE for sponsoring this giveaway!