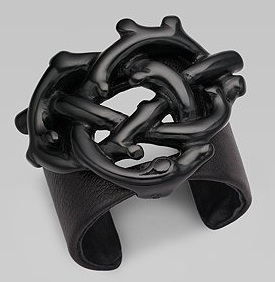 Beauty Snob entices you to "play" with Justin Timberlake and Givenchy.
Couture Snob Nanette Lepore vs. YSL: you decide.
Jewel Snob Sexy, sleek, and sculptural…..Oscar de la Renta!
Tot Snob found a fellow Tot Fashion Snob while at Martha's Vineyard.
Fab Sugar offers 14 Fab Ways to get the most for your dollar in this time of recession.
Nitrolicious brings you Kate Moss's Topshop Fall 09 Collection Preview.
The Find loves the multi-link chain accessories for the fall.
She Finds has the secret to master even the worst brow arches.