Here are a few of the gorgeous pieces from Tiffany's new holiday collection.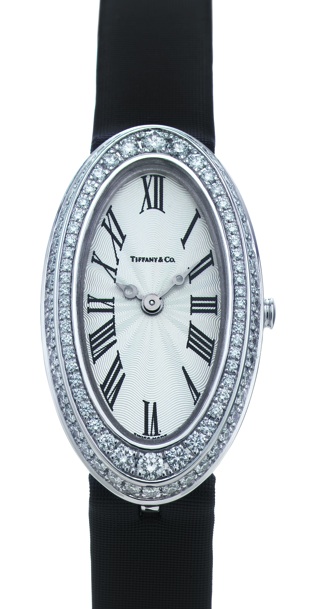 The cocktail watch is inspired by the curves and inward stepping of a Venetian mirror frame and features a bezel with 98 round brilliant diamonds and a buckle with 23 diamonds in 18 karat white gold with a sleek black satin strap. I love delicate watches with just enough bling like this to make it double as a stunning piece of jewelry and a great timepiece. $12,600 at Tiffany & Co.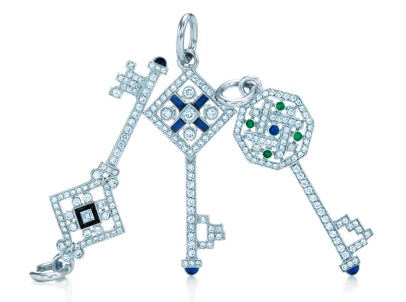 These are the latest additions to the key collection. I love the fairy tale nature of the entire key collection and these delicate and slightly smaller keys would look fantastic with their larger predecessors, or alone. From left is a diamond and black enamel frame key in 18k white gold, a diamond and blue enamel checkerboard key in 18k white gold and a diamond and blue and green enamel octagon key in 18k white gold. $2,250 each.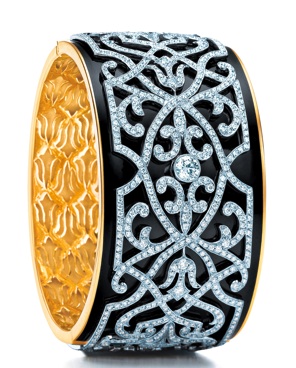 And finally, perhaps the piece de resistance, is this Victorian-inspired Bangle in black enamel with diamonds set in platinum. Available at Tiffany & Co. for $90,000.
Now who doesn't want a little blue box during the holidays?