UPDATE: OUR FASHION WEEK QUIZ #4 WINNER IS MICHELLE B.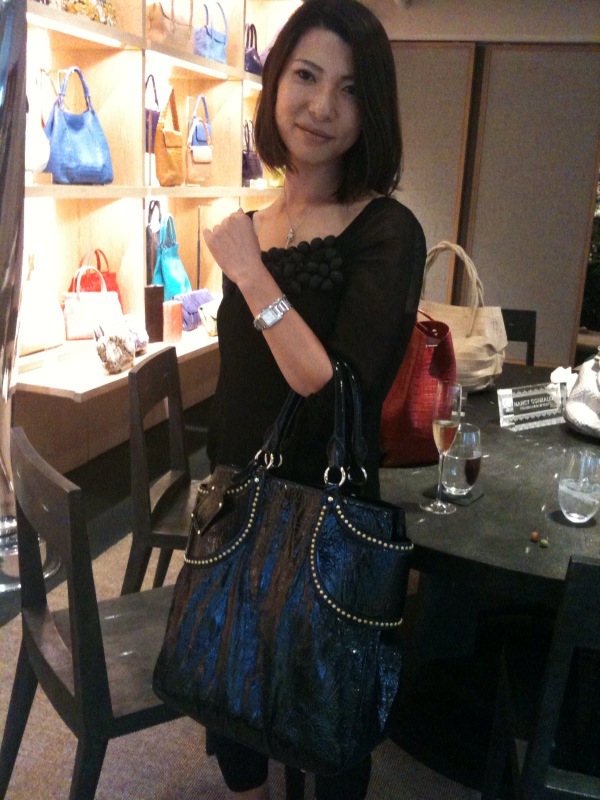 We are in New York for Fashion Week! It is so exciting to be here so we want to include you in all the fun. What is almost as interesting in the tents is what is off the runway – the fabulous people who attend fashion week! Everyday this week we will take pictures of girls and their bags for a daily Snob Quiz. Winner will win a Bag Snob tee!
We are at a showroom visit and saw Wakana from the Japanese press with this super cool bag! It weighs a ton but look great.

One entry per person. You must enter a valid email address, so we can contact you if you win. You cannot win if you have won any other quiz in the past 30 days. Winner will win his/her choice of Bag Snob tee!